Join us on Facebook!
Stay updated with our latest construction news, tips, and updates.
Like our Facebook Page
If you're are considering using Katni marble flooring in their home or office, and want to know more about the potential drawbacks before making a decision; here's a lead.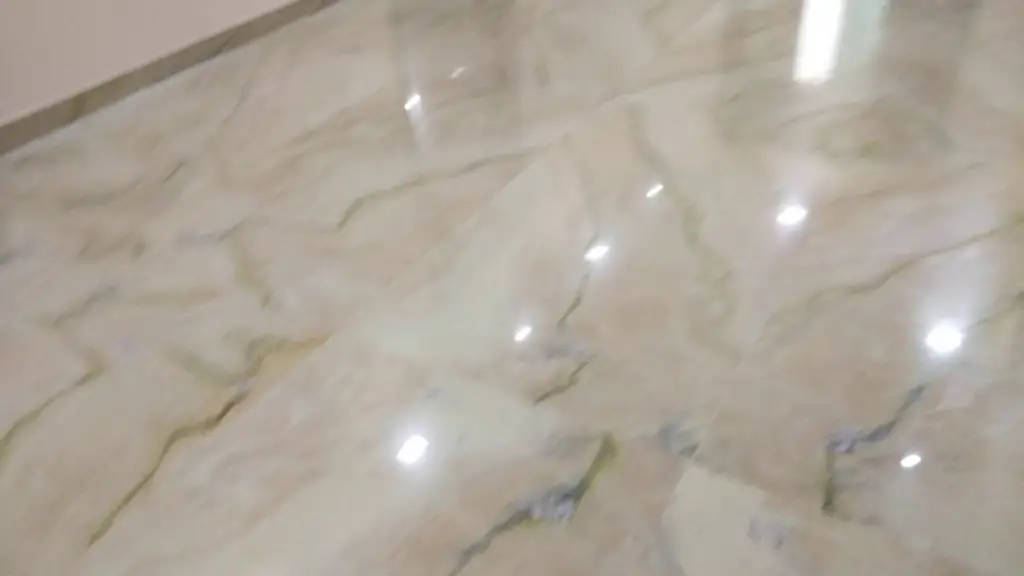 Table of Contents
What is Katni Marble?
Katni marble is a popular type of marble that is quarried in the city of Katni, located in the state of Madhya Pradesh, India. It is known for its unique patterns and shades, which can range from white to gray to pink. However, like any other type of flooring, it also has its own set of disadvantages.
Also Read: Difference between Marble and Ceramic Tiles
Disadvantages
Difficulty in Finding the Same Pattern or Shade
Because it is a natural material, it can be challenging to find the same pattern or shade when it needs to be replaced. This can be a problem if you are trying to match existing flooring or if you want to add to your flooring at a later date.
Prone to Cracking and Chipping
Because marbles are soft, they are prone to cracking and chipping, which can further complicate the replacement process.
High Cost compared to other natural stone
Another disadvantage of Katni marble is its cost. Compared to other types of natural stone, it is more expensive, which can be a significant factor to consider when planning a renovation or new construction project. The cost of quarrying, transportation, and processing the marble all add to the final price.
Time-consuming and Skilled Labor Required for Installation
Marble installation takes a long time and necessitates the use of skilled labor, it can add further to the expense.
Also Read: 7+ Different Floor and Flooring Types
Regular Cleaning and Maintenance is Necessary
To keep the quality of Katni marble flooring, it must be cleaned on a regular basis.
Porous Nature and Slipperiness Issues
Due to its porous nature, it is important to seal and polish it to prevent staining and discoloration. Additionally, it is also important to use non-slip coating or rugs or mats in areas that are frequently wet, to prevent accidents.
Conclusion
Katni marble flooring can be a beautiful and durable option for flooring, but it does have its own set of disadvantages. These include porosity, slipperiness, and high cost. However, with proper care and maintenance, these issues can be minimized, and the natural beauty of the marble can be enjoyed for years to come.