Join us on Facebook!
Stay updated with our latest construction news, tips, and updates.
Like our Facebook Page
Are you looking for some awesome house cladding ideas? If yes, you've just arrived at the right place. In our today's blog we've put together some jaw-dropping cladding design especially pertaining to exterior of a house.
House cladding is a pretty important component that not only enhances the curb appeal of your property but also enhances the value of your house. So, whether you're looking to resale your property in near future or want to enhance your rental income; these house cladding ideas will ensure you achieve your goal.
Every home is unique and so are the requirements. Some of the cladding designs are affordable while others might be expensive to follow. But before the enthusiasm takes better of you; it's best to get some inspiration and be creative with your design taste. 
Cladding is a great way to add a touch of style and personality to your home while also protecting it from the elements. It can be an affordable way to upgrade your home's exterior, and it can also be an effective way to increase its value. With so many options available, it can be hard to choose the right cladding for your home.
House cladding is a great way to modernize the look of your home without breaking the bank. From metal cladding to wood composite cladding, there's something for everyone.
Table of Contents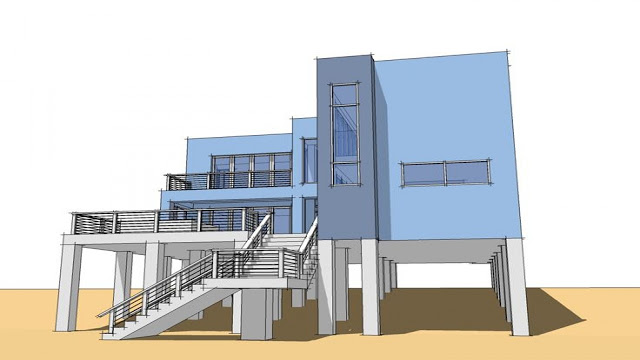 Some jaw-dropping cladding design
Good design is essential in ensuring the safety and longevity of your house.
The exterior of a building is one of the most important factors in its overall look and feel. It is the first thing people will notice when they approach your home or business, and it also serves as a vital protection against the elements.
Choosing the right type of exterior cladding is essential in ensuring your building looks great, is well-maintained, and able to withstand the wear and tear of everyday life.
It's important to select cladding that will stand up to wind, rain, snow, sun, and extreme temperatures. Additionally, it needs to be attractive, easy to install and maintain, and cost-effective.
Different types of house cladding designs
Vinyl siding
Though vinyl siding is relatively durable, it can be prone to fading or cracking in extreme weather conditions. Additionally, it is not as energy efficient as some other materials like fiber cement or wood, meaning you may pay more in energy bills over time. Finally, the color range is limited, so if you're looking for something unique, vinyl siding may not be your best choice.
Also Read: Transparent or Translucent Concrete
Wood siding
When it comes to wood siding, there are several types to choose from. The most common type of wood siding is cedar, which is known for its durability and resistance to rot. Cedar wood siding is also resistant to UV damage and fire. Other wood species like redwood, pine, and cypress are also great options for wood siding, but they may require more maintenance than cedar.
If you're looking for a low-maintenance option, consider engineered wood siding. This type of siding is made of a combination of wood particles and plastic resins. Engineered wood siding is designed to be strong and durable, and it won't need to be painted or stained like natural wood siding does.
Brick Veneer
The great thing about brick veneer is that it's incredibly durable and can withstand even the toughest weather conditions. It's also very low maintenance, only requiring an occasional cleaning with mild soap and water to keep it looking its best. In addition, brick veneer adds value to your home by increasing its curb appeal.
However, brick veneer does have some drawbacks. It can be expensive to install, and if not installed correctly, it can cause issues such as water damage or mold growth. Additionally, it's important to make sure that you have proper drainage in place before installing brick veneer to avoid any problems down the line.
Fiber Cement
The cost of fiber cement varies depending on the size, style, and location of your home. On average, it is one of the more affordable types of cladding. Installation costs will also depend on the complexity of the job and the labor required.
If you're looking for an affordable and long-lasting solution for your home's exterior, then fiber cement could be the perfect choice for you. Its combination of style, strength, and durability make it an ideal option for protecting and beautifying your home.
Stucco
There are many benefits to using stucco, including:
Durability: Stucco is very durable and can withstand harsh weather conditions. This makes it ideal for homes in areas that experience extreme temperatures, wind, rain, and snow.
Maintenance: Stucco is extremely easy to maintain and only requires occasional painting or sealing. This makes it one of the most affordable options on the market.
Style: Stucco offers a wide range of colors and textures, which allows homeowners to customize the look of their home and create unique designs.
Cost: Stucco is often more affordable than other cladding materials, so it's an ideal choice for those on a budget.
How to choose the best house cladding ideas
First, the house cladding must meet all local building codes and regulations. This may include specifications such as dimensions, material, or any other requirements set by the local municipality.
Know your budget
As different materials have different price range. So it is pretty important to know your budget beforehand. You can obviously adjust the dimensions as well as the material specification to suite the budget.
Know your choices
You can know different types of materials for house cladding commonly available in the market. This will help you in evaluating the choices on your own. You can enlist the materials and write their price range. Later, you can easily exclude the choices that are not in your budget.
Consider aesthetics
Don't go overboard with some unorthodox ideas as not all bold designs look good. Especially for exterior of a house, we recommend you consider aesthetics of your house. Make sure your chosen idea blend with its surrounding and make a cohesive deign that'll stay  there for years.
Ask for a pro to help
If you're still unable to decide a cladding design for your house; you can ask a professional for help. They better know the materials and their requirements like maintainability, durability, and affordability. Just tell them about your requirements and budget and they'll have a good choice for your house.
By taking these factors into consideration when designing and constructing a house cladding, it is possible to create a functional and aesthetically pleasing structure that adds value overall.
Conclusion
So, you see there're so many house cladding ideas for your consideration. But it's best to evaluate the needs of your home, know your budget, get some inspiration, and choose a cladding design that blends well with the existing décor of your home.
Now that we've done our part; it's now your turn to share your comments and thoughts about house cladding ideas