Join us on Facebook!
Stay updated with our latest construction news, tips, and updates.
Like our Facebook Page
You might have already known about the countless inventions, methods and startups striving to protect and store the underground hidden aquifers which are the potential source for drinkable and potable water. And on the parallel lines companies have installed and mounted innumerable recycling systems for treating waste water that can be consumed for agricultural irrigation and other numerous industrial uses.
By some estimates, according to Stanford University in a news release this week announcing the development of AquaCharge, Los Angeles County\'s spreading basins on average percolate only 12 percent of their theoretical annual capacity.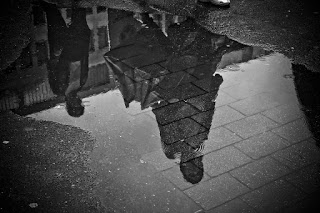 Stanford engineers develop planning tool for replenishing aquifers
Environmental Engineers have been exploring, devising and developing tools and gears in various projects to somehow save the main source of life on earth i.e. water. Recently two environmental engineers from Stanford University have developed a hybrid system combining both the strategies of saving the stormwater runoff and at the same time recycling treated wastewater.
This integrated system can collect stromwater runoff and can replenish the over-tapped underground aquifers keeping in view of the alarming situation of water shortages that may happen in 2024 at around 40 states of the United State of America.
AquaCharge was recognized with one of three major awards, as well as the "Most Efficient" award within the Green/Sustainable Engineering category and the "Best Value" award in the Resiliency category.
Inspired by water reuse leaders like Orange County in Southern California, Jonathan Bradshaw, a graduate student in civil and environmental engineering at Stanford, and Richard Luthy, a professor of civil and environmental engineering at the university in Northern California, have worked out the hybrid approach and the planning tool, known as AquaCharge.
AquaCharge is based on Bradshaw's PhD research and was supported by ReNUWIt.
Utilities to collect stormwater are designed to channel rainfall during the wet season into \"spreading basins,\" which are essentially leaky ponds that are porous enough for water to percolate back down to an aquifer. Although the approach is effective, engineers typically design the basins to be big enough to capture large volumes of water, and they remain largely idle through the dry months.
Wastewater recycling poses different challenges. Some utilities treat wastewater to the point that it can be used safely for agricultural irrigation or certain industrial purposes, such as circulating through the cooling towers of a power plant. Such uses reduce the burden on aquifers or other water sources.
However, regulations require that this recycled water be conveyed in a pipeline separate from drinking water pipes.
Although many utilities have a large potential to produce recycled water, the high cost of such separate piping systems means that only a small fraction of this potential gets developed. So, most treated wastewater flows back into the sea, or into rivers and streams.