Join us on Facebook!
Stay updated with our latest construction news, tips, and updates.
Like our Facebook Page
One of the best ways to refresh any bathroom without spending a fortune is by replacing the vanity. The vanity defines the look of the bathroom. If yours is old and outdated, you can give it a quick and inexpensive makeover, or you can replace it for very little cost.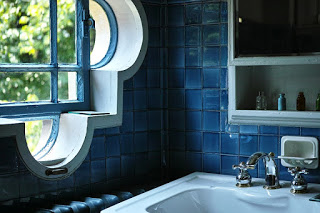 8 Ways To Refresh Your Bathroom Vanity That Won't Cost A Fortune
The point is to be creative and to make your Winnipeg bathroom renovation one-of-a-kind. Instead of heading to the home improvement center and buying a prefab vanity to stick in the old one's place, consider these ideas to refresh your bathroom and add a whole lot of style.
1. For smaller spaces
If you are limited to a small space but still want a vanity to hold things, consider using a wood table. A used wooden table can double as a vanity when you cut open space on top and put in a sink. If it has open shelving underneath, that can be a perfect place to hold your things. Use a wall-mounted faucet to really save on space.
2. Paint your old cabinet
If your old cabinet is just outdated, consider painting it. The key is not to just paint it another color but to use different textures, patterns, and colors that will reflect your style. If you want to really get funky, add some stick-on wallpaper to the doors. It will give the room, a contemporary and cool new look.
3. Combine a long shelf into a sink
Use the length of a bathroom to place a sink. Use cabinets of different widths, with the skinnier one leading to the bowl. Similar to having a row of cabinets, you can use all the space but you will still have plenty of room to walk. If you are really limited on space, use a vessel sink on top and a wall-mounted faucet. That can give you a whole lot of storage space. Make the cabinet top blend from one cabinet to the next to use the entire space and stretch out a little.
4. Use hanging shelves
Instead of spending money on a vanity, just use hanging shelves. Place one above the other, and you can drop in a sink on the thicker top one. Use the lower shelf to house your towels and some baskets, so you'll have enough room for everything.
5. Use an old desk
If you want to create the rustic look, use an old desk as your vanity. Make sure to let the old wood shine. You can pop in a vessel sink and a faucet, and use the file cabinet and another drawer to house your toiletries. This is the perfect vanity idea for the single guy looking for the "wow" factor in a loft-type home.
6. A buffet
Take an antique buffet and use it as a double vanity. This provides a more elegant look; you can add two sinks and use the side cabinets to keep your things. Either paint and distress it or keep the original wood, depending on the type of ambiance you want to create.
7. Use an old Hoosier cabinet
Used in the kitchen in the old days, there isn't any reason why you can't repurpose a Hoosier cabinet for your modern-day bathroom. You can take the top doors out and make it a shelf with a mirror. Underneath, use a vessel sink to wash your hands and then you will have cabinets on the sides to store all your things.
8. A chest of drawers
Use an antique chest of drawers about mid-section height to house a sink and a faucet to create a "shabby chic" blast from the past look. If the wood is still good, leave it as is. If the wood is not too fantastic or made from veneer, you can paint over it and then sand the edges to give it a shabbier look. Because chests of drawers come in all different shapes and sizes, it is the perfect way to outfit any size bathroom.
The vanity is typically the focal point of any bathroom. To give yours an updated look, get creative without spending too much money. When it comes to bathrooms, everything goes.