Join us on Facebook!
Stay updated with our latest construction news, tips, and updates.
Like our Facebook Page
Knowing the density of soil at field is of utmost importance for a transportation and civil engineer. The Soil under the action of load consolidates and settles due to empty pores and spaces and also due to expulsion of moisture and air within those pores and interstices.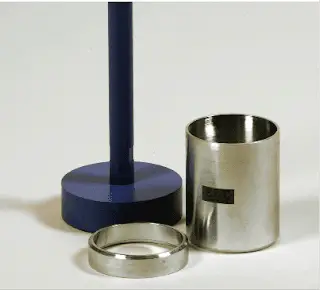 The densification of soil is due to removal, readjustment and packing of the soil particles within its matrix. As all the structures designed are to be rested on the soil with some sort of designed foundation and the success or failure of the foundation is dependent solely and completely on the performance and successful transfer of load into the ground without excessive settlement and shear failure. 
The density of the soil is therefore need to be done prior to the construction of foundation; this is done with mechanical equipment and rollers like steel drum roller, pneumatic tired roller or even just with a tamping rod depending on the scale and value of the project. 
In order to verify the performance of these equipments the density of the soil after application of such equipment is inspected. 
This test which I will be going to explain is one of that test. Technically speaking for transportation engineers, these tests are must to know. While laying any of the pavements; either flexible or rigid, placing any of the layers; either subgrade, sub-base, base; the density and packing is in need to be checked prior to placement of other lift and layer. 
Lets first check some of the apparatus that is used in the core cutter test
Apparatus
Drive cylinder
Detachable drive head
Drive hammer
Weighing balance
Drying oven
Shovel for digging out cylinder
Steel straightedge
Container for moisture content determination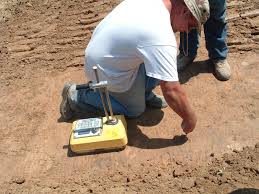 Preparation of Surface
Procedure
Level the surface of test location and brush clean of loose particles. 
Give a light coating of motor oil on drive and place on the leveled soil surface. 
Seat the drive head on the cylinder. Drive the cylinder in to the soil by hammering until the top of the cylinder is about 12 mm (0.5 in), below the surface. 
Remove the drive head and dug out the cylinder from the ground. Trim off the excess soil with straightedge such that the soil is flush with the ends of cylinder. 
Determine the weight of cylinder and sample. 
Remove the sample from the cylinder and determine moisture content of the soil. 
Determine the empty weight of cylinder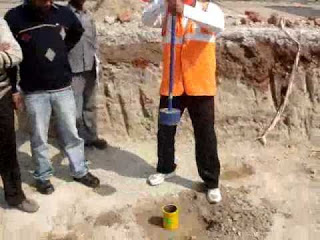 Tamping the soil container into the soil
Calculations: 



Online Calculator
Here is a gift for our users; with the help of this Online Field Density Calculator you can perform all the calculations involved as shown above online; To view the calculator visit the link as shown below :-
Video
[youtube https://www.youtube.com/watch?v=8kwYcdrVWQU]