Sediment transport in streams and rivers is inevitable as the stream or river transport capacity rises and falls with the streamflow. If the transport capacity in a location exceeds the sediment supply, erosion will occur. Streambank erosion must be controlled in critical areas (e.g. near bridge crossings) for safety as well as economic reasons.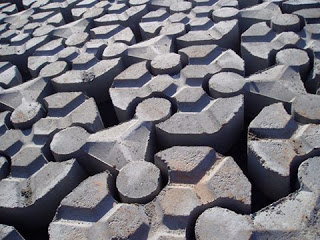 The same is true of bridge piers where general and local scour during a flood event may temporarily or permanently lower the streambed level by several feet, potentially endangering the structure. Articulated concrete block systems (ACBs) are an effective countermeasure if properly designed and installed
Articulating concrete block (ACB) systems are used to provide protection to underlying soil materials. The term "articulating" implies the ability of the system to conform to changes in subgrade while remaining interlocked.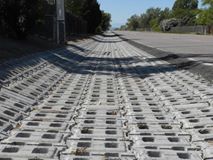 The interlocking property provided by the special shapes of ACBs also allows for expansion and contraction. They are either hand-placed or installed as pre-assembled mats on top of a filter layer on prepared subgrade, and act as a soil support or "revetment". ACBs can be used to solve a wide variety of erosion problems:
Keywords for the Post
articulated concrete block cost
articulated concrete block mat
articulated concrete block mattress
articulated concrete block design
articulated concrete block mat cost
revetment mattress
concrete erosion mats
fabric formed concrete revetment mat