Join us on Facebook!
Stay updated with our latest construction news, tips, and updates.
Like our Facebook Page
When building bridges, engineers and architects don't always look for the shortest possible crossing. The new ring-shaped bridge across Laguna Garzon in Uruguay\'s southern coast is such an example.
The concrete structure consist of two semi-circular bridges, joined at either end to create a ring, and was built to replace a raft crossing between the cities of Rocha and Maldonado. On the bridge's unusual circular design, its architect Rafael Viñoly has a perfectly logical and functional explanation: the curved design will force drivers to slow down the speed of their cars while also prove an opportunity to enjoy the panoramic views of this amazing landscape. The bridge also has a pair of pedestrian walkways.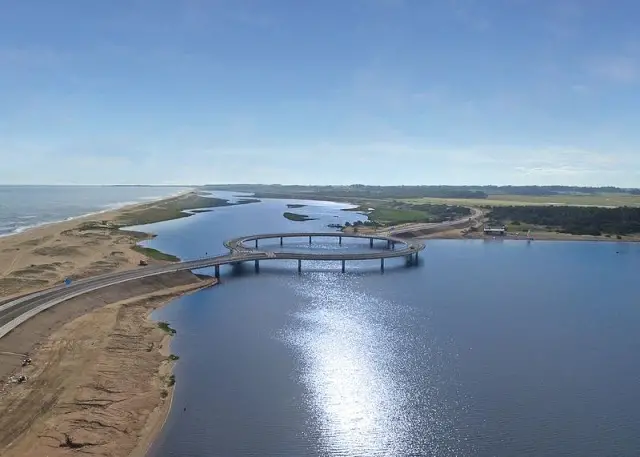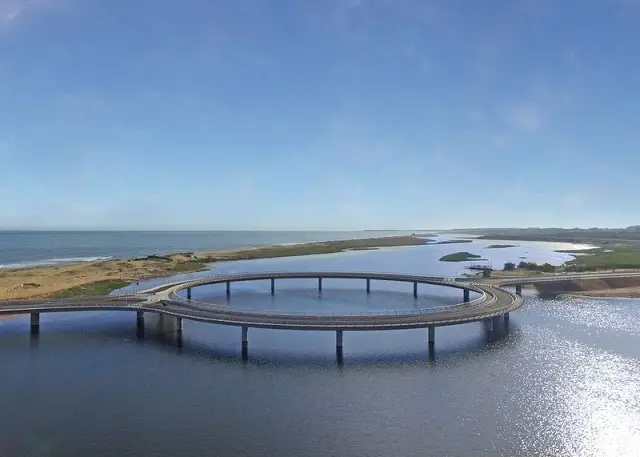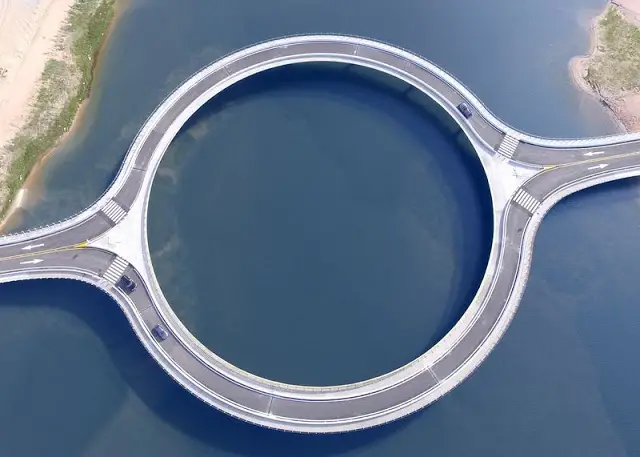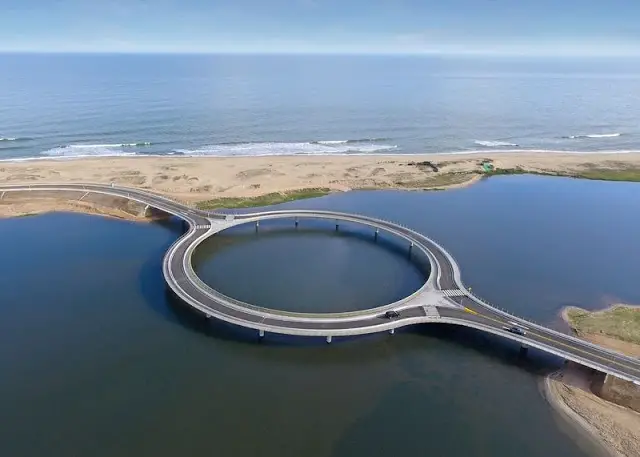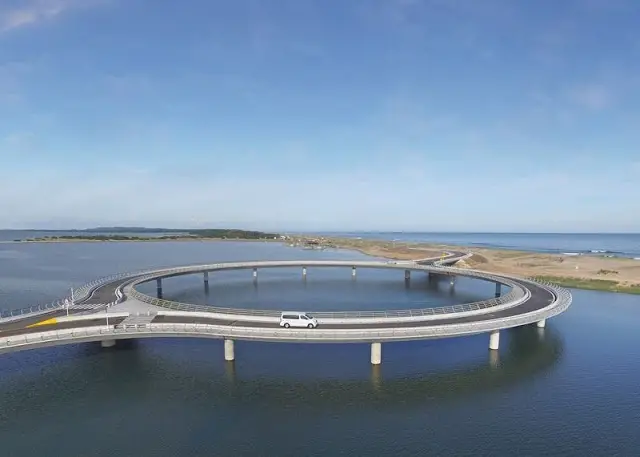 Via : dezeen