Join us on Facebook!
Stay updated with our latest construction news, tips, and updates.
Like our Facebook Page
In the near future, energy is converted as a luxury item and water is considered as the most vital item in the world due to reduction of water resources in most areas. In this condition, role of water science researchers is more important than ever.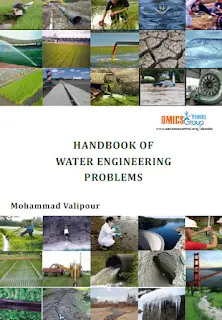 If a water engineering student is not educated well, he/she will not solve problems of water science in the future. Many engineer students learn all necessary lessons in university but they cannot to answer to the problems or to pass the exams because of forgetfulness or lack of enough exercise.
This book contains one hundred essential problems related to water engineering with a small volume (20 problems about irrigation, 20 about drainage, 20 about water quality, 20 about hydrology and a20 about hydraulics).
Undoubtedly, many problems can be added to the book but the author tried to mention only more important problems and to prevent increasing volume of the book due to help of feature of portability of the book. 
Name of the Book 
Handbook of Water Engineering Problems
Author of the Book
Mohammad Valipour
Download the Book
The Content is for Members Only !!!
This Book is available to download for our free members, you can simply click the button below to signup / login for your free membership and download the book now.
Download this Book For free