Join us on Facebook!
Stay updated with our latest construction news, tips, and updates.
Like our Facebook Page
A Washington man's cement home is still standing after surviving a raging wildfire that passed his home and scorched acres of surrounding land.
John Belles said he was prepared for the inevitability of a wildfire when he built his thin-shelled, concrete dome in 1999 surrounded by dry fields in Okanogan County.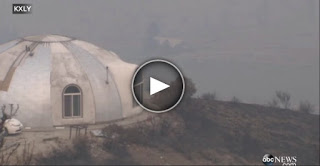 ABC Latest News | Latest News Videos