Join us on Facebook!
Stay updated with our latest construction news, tips, and updates.
Like our Facebook Page
A series of steps must be followed to obtain a satisfactory design.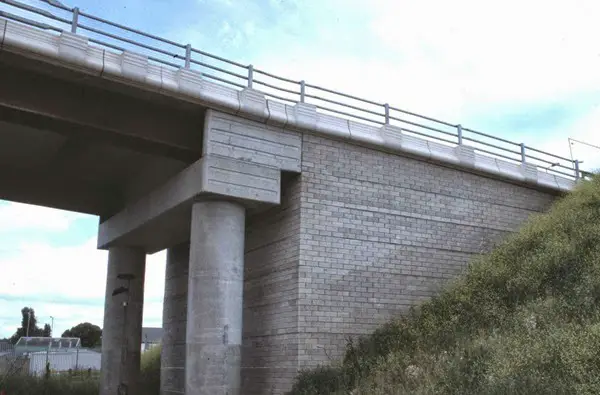 STEP 1: SELECT PRELIMINARY PROPORTIONS OF THE WALL.
STEP 2: DETERMINE LOADS AND EARTH PRESSURES.
STEP 3: CALCULATE MAGNITUDE OF REACTION FORCES ON BASE.
STEP 4: CHECK STABILITY AND SAFETY CRITERIA
a. Location of normal component of reactions.
b. Adequacy of bearing pressure.
c. Safety against sliding.
STEP 5: REVISE PROPORTIONS OF WALL AND REPEAT STEPS 2-4 UNTIL
STABILITY CRITERIA IS SATISFIED AND THEN CHECK
a. Settlement within tolerable limits.
b. Safety against deep-seated foundation failure.
STEP 6: IF PROPORTIONS BECOME UNRESONABLE,CONSIDER A
FOUNDATION SUPPORTED ON DRIVEN PILES OR DRILLED SHAFTS.
STEP 7: COMPARE ECONOMICS OF COMPLETED DESIGN WITH OTHER
SYSTEMS.