From the beginning of times, sky kissing mountains and cliffs, height of hundreds feet has always made humans tempted for exploration and overshadow such great heights. From ancient times, humans, if tempted to try flying like birds, were also exited to reach highest spots of the world's mountains to satisfy the natural thirst of power, thus they says that he is not a human who can sit idle without trying to overpower nature.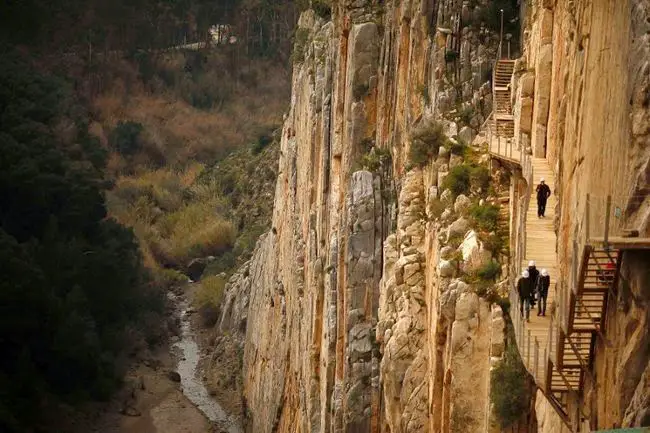 Introduction of Caminito Del Ray
Lets try looking at the Mountain in spain. This mountain range is situated in El Chorro of Malaga province near Gushan River. In the start of twentieth century, a Dam and a hydro-electric plant was built near this mountain range. But workers of the power plant has to face many difficulties while reaching the plant and different operating machineries. The worst difficulties come for machineries when plant is to be repaired or during maintenance work. Especially the absence of the way to move from one mountain to other was main issue. Crossing this path is a very dangerous and life threatening experience.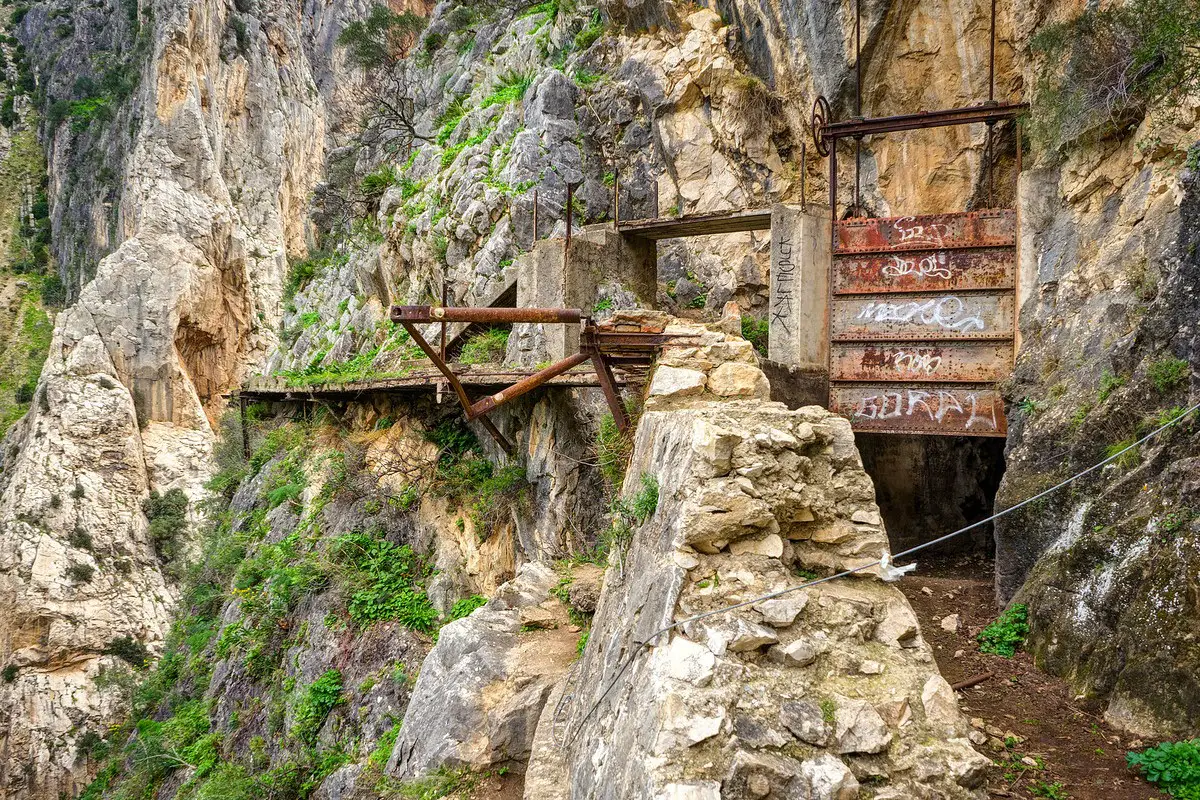 Workers often have to face accidents. Other difficulties are also there, moving machinery across this mountain range is not easy along with heavy loaded luggage. 
In order to find solution, Civil Engineers started thinking and planning a feasible solution and different options were derived. Engineers were of opinion that Vertical cliffs must have a way that can reduce the distance between cliffs and also help movement. 
The opinion was valid one, but to build such a path you need to threaten your life, hundreds of thousands of feet and then working with knowing that zero percent survival chance exists working over there.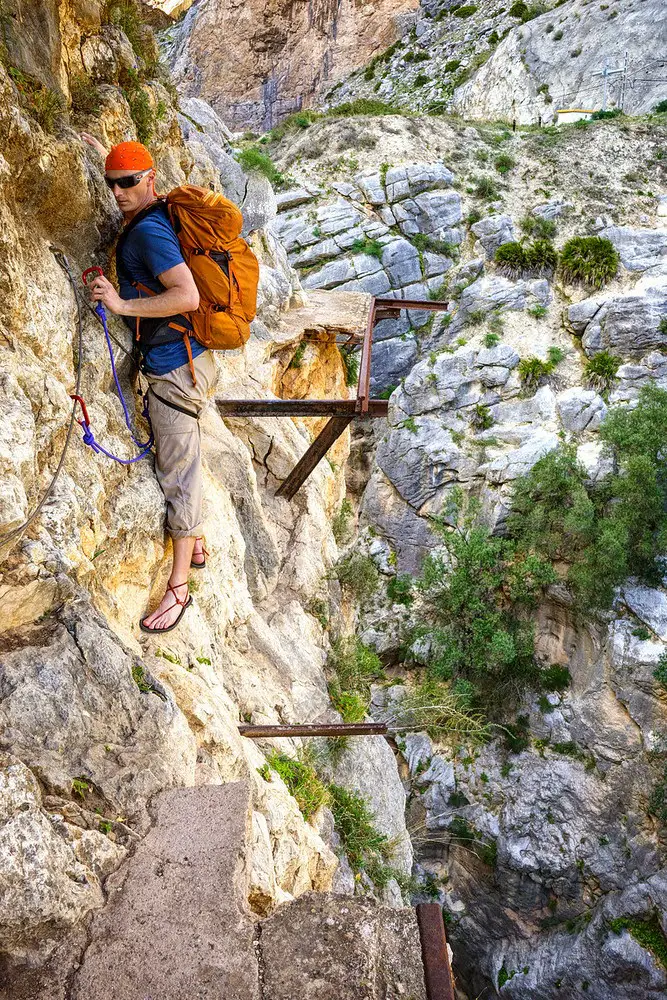 Constructing a path on vertical cliff over 300 feet was a dream, but planners and engineers have started their work with courage and bravery. Construction started in the early days of 1901. Iron rods were fixed over high rise sky kissing mountains then the wooden blocks and wooden planks were fixed covered with iron wires to make the path safe. The construction work completed in 5 years and opened as a symbol of human bravery and courage. 
Inaguration
The path is world's most dangerous and precarious one. Path is 1 meter wide and 330 meter high and is three kilometer long. The path is world's highest path for pedestrians. In 1921 King of Spain Alfnsusa azdahum has inaugurated the path by walking himself and launched Dal Guandalhorve Dem. The name of path is Caminito Del Ray but due to association with the King it is popularly called as King's Little Pathway. Today still the path is famous with this name. The major significance of this path is the natural serene beauty and heart touching greenery.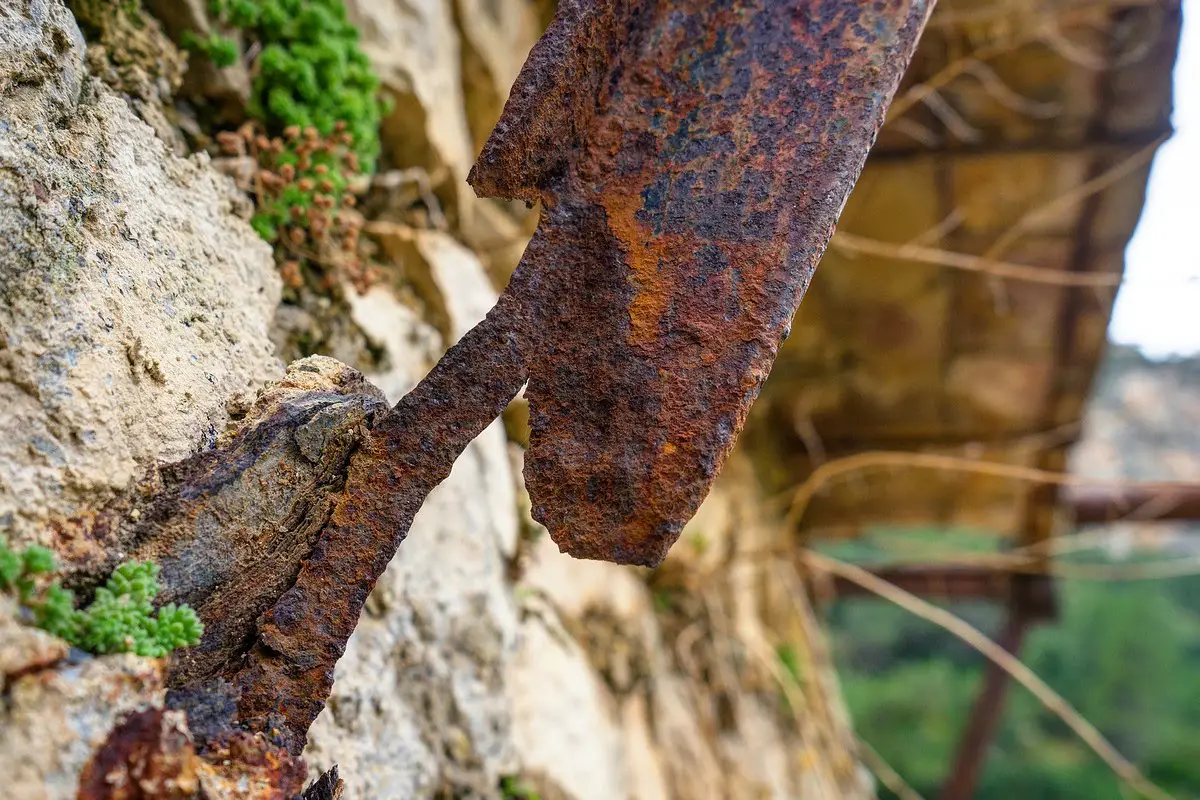 When a tourist steps on those wooden planks of Caminito Del Ray, he is about to experience a new world. But to preserve the images of such a beautiful path, one must process a heart of lion. Many brave men failed to look below while crossing the way. 
This is the reason tourists were directed not to look below; but such passionate, adventure loving and brave tourists didn't listen to such words. Women have also been among the tourists. Shooting of many films have also been conducted over this spot. 
Rehabilitation Works
As the path was not maintained properly, the wear and tear of the tourists have resulted in to 5 humans losing their lives around 1999 to 2000 and thus the path was banned for tourists. 
Now after many years of hard work by the local authority the path is opened once again with safe and preventory measures. The rehabilitation works worth more than 1.6 Million pounds. Its improvement, rehabilitation and maintenance works now claims to be less prone to accidents or mishaps.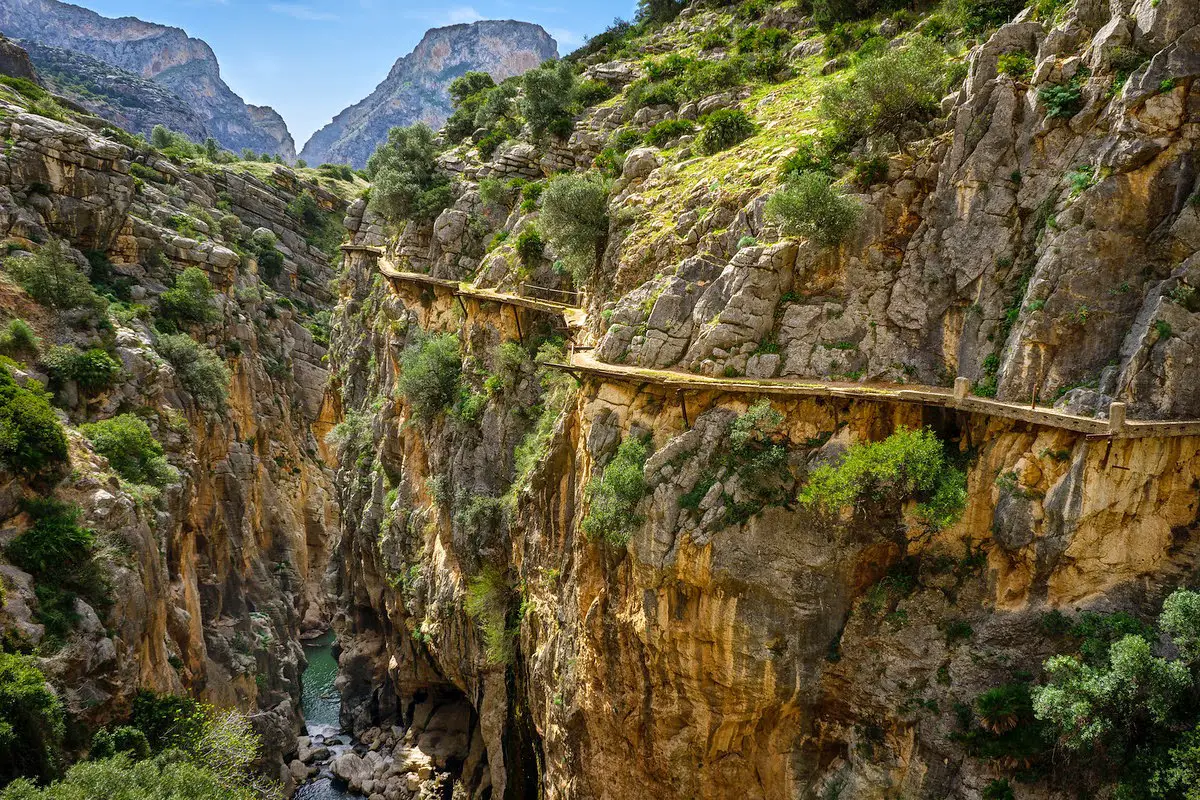 The rehabilitation work that started by 2014 have now completed. On 15th March, 2015 group of Journalists round from the world have visited the place. The booking is now started and uptill now 33 thousand tourists have made their bookings. 
IMAGES from ; http://expertvagabond.com/caminito-del-rey/