Join us on Facebook!
Stay updated with our latest construction news, tips, and updates.
Like our Facebook Page
Do you know what? in the field site engineer is acting like a soldier fighting for the betterment of the construction quality. Ensuring construction quality is like ensuring good taste in food to make it tasty for the ones who are going to eat it. Quality of construction has many diversified aspects that has to be ensured and remembered by civil engineers working in the site.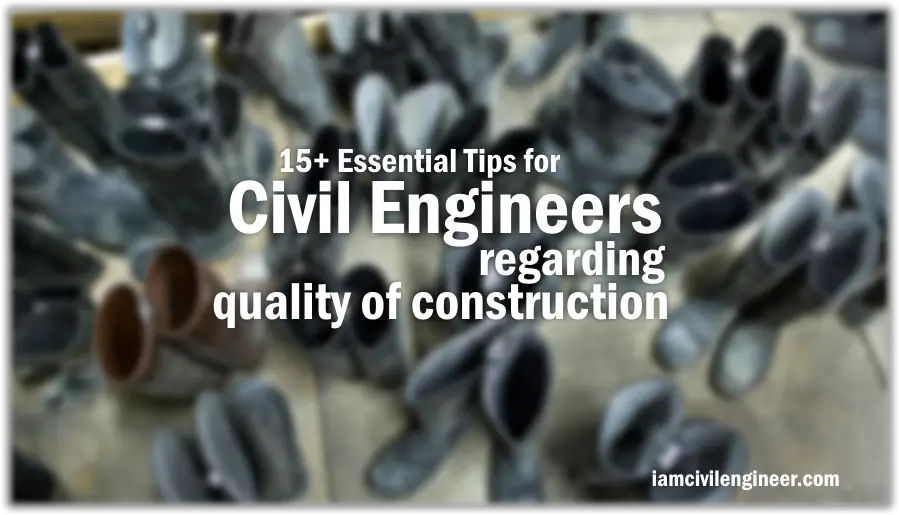 15+ Essential Tips for civil engineers regarding quality of construction
How to Define Quality in Construction?
In this particular state you might be wondering what do we mean by quality in construction. So hang on there here comes the genuine definition;
Quality can be defined as meeting the legal, aesthetic and functional requirements of a project. Requirements may be simple or complex, or they may be stated in terms of the end result required or as a detailed description of what is to be done. But, however expressed, quality is obtained if the stated requirements are adequate, and if the completed project conforms to the requirements. 
the Construction Industry Defines Quality as;
In the construction industry, quality can be defined as meeting the requirements of the designer, constructor and regulatory agencies as well as the owner.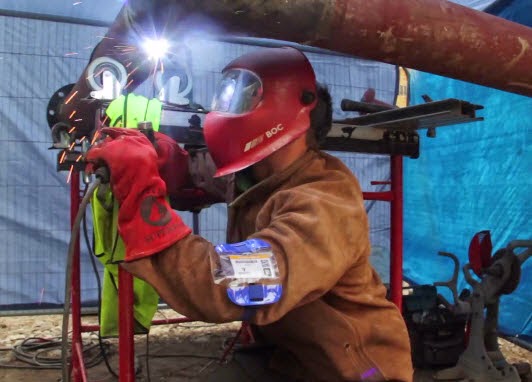 Civil Engineers Working on site 
Legal Definition of Quality
You know what, quality is not just meant for betterment of the construction, it has a legal existence that bounds both the parties to ensure it; here is how law defines importance of quality in construction; 
Law defines quality in terms of professional liability, a legal concept that requires all professionals to know their trade and practice it responsibly. Every architect and engineer who offers his or her expertise to owners is subject to professional liability laws. 
What to do in quality of construction?
Meeting the requirements of the owner as to functional adequacy; completion on time and within budget; life-cycle costs; and operation and maintenance.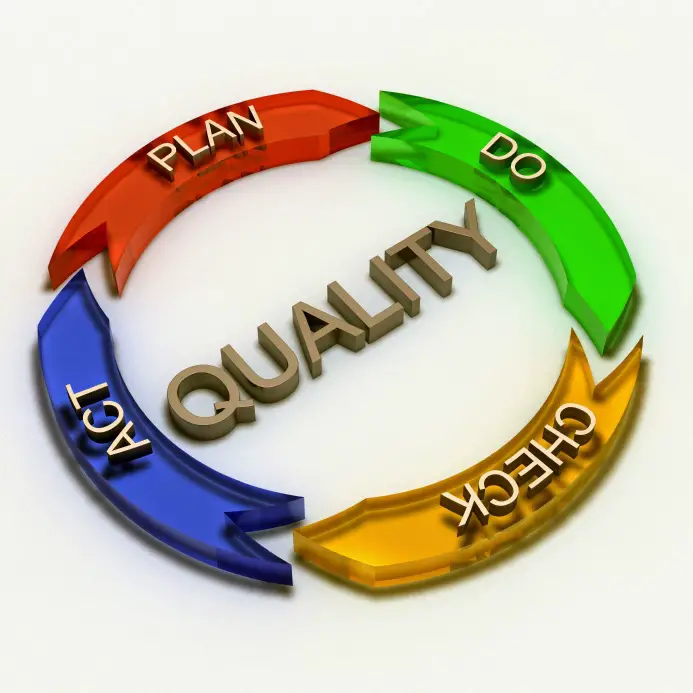 Quality of Construction
Meeting the requirements of the design professional as to provision of well-defined scope of work; budget to assemble and use a qualified, trained and experienced staff; budget to obtain adequate field information prior to design; provisions for timely decisions by owner and design professional; and contract to perform necessary work at a fair fee with adequate time allowance. 
Meeting the requirements of the constructor as to provision of contract plans, specification and other documents prepared in sufficient detail to permit the constructor to prepare priced proposal or competitive bid; timely decisions by the owner and design professional on authorization and processing of change order; fair and timely interpretation of contract requirements from field design and inspection staff; and contract for performance of work on a reasonable schedule which permits a reasonable profit.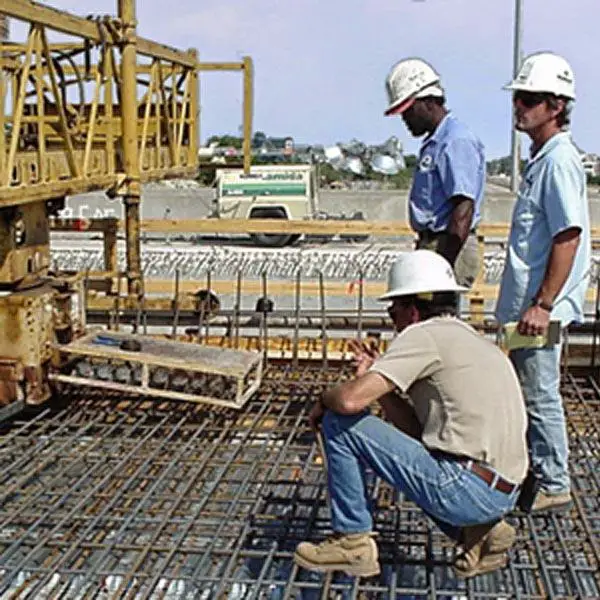 Maintaining the quality of construction during working
Meeting the requirements of regulatory agencies as to public safety and health; environmental considerations; protection of public property including utilities and conformance with applicable laws, regulations codes and policies. 
1. Lapping is not allowed for the bars having diameters more than 36 mm.
2. Chair Spacing maximum spacing is 1.00 m or 1 No per 1 square meter
3. For dowels rod minimum of 12 mm diameter should be used
4. Chairs minimum of 12 mm diameter bars to be used.
5. Longitudinal reinforcement not less than 0.85 and more then 6% of Gross cross sectional area.
6. Minimum bars for square column is 4 No's and 6 No's for circular column.
7. Main bars in the slabs shall not be less than 8 mm High Yield Strength Deformed Steel or 10 mm (Plain Bars) and the distributors not less than 8 mm and not more than 1/8 of slab thickness.
8. Minimum thickness of slab is 125 mm.
9. Dimension tolerance for cubes + 2 mm.
10. Free fall of concrete is allowed maximum to 1.50 m.
11. Lap slices not be used for bar larger than 36 mm.
12. Water absorption of bricks should not be more than 15 %.
13. PH value of the what should not e less than 6
14. Compression strength of Bricks is 3.5N / square millimeter
15. In Steel reinforcement binding wire required is 8 kg Per MT.
16. In Soil filling as per IS Code, 3 samples should be taken for core cutting test for every 100 square meter.
Other People are searching for;
quality of construction q4
quality of construction materials
quality of construction rating
quality of construction bpo
quality of construction appraisal
quality of construction q3 q4
quality of construction q3
current digest construction