Join us on Facebook!
Stay updated with our latest construction news, tips, and updates.
Like our Facebook Page
Qavi Engineers Private Limited invites Applications for the post of project engineer in Islamabad and Lahore.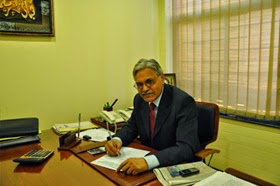 B.Sc. Civil Engineer with minimum 12 years of experience. The candidate will be stationed in Islamabad and Lahore with periodic site visits. Must be familiar with project planning and monitoring tools. High level of written and spoken english proficiency is required. The candidate must be familiar with MS Office and should be well versed with design coordination and construction quality assurance procedures. Candidate must be able to establish and monitor project work plans and write evaluation reports.
Interested candidates should send their Cv with fresh color photograph before June 30, 2014 on below mentionted address. Please clearly mention title of position applied on your CV and envelope.
Qavi Engineers Private Limited,
Plot No. 4, First Floor, Changaiz Palace, Markaz I-9 Islamabad,