Join us on Facebook!
Stay updated with our latest construction news, tips, and updates.
Like our Facebook Page
One of the awesome benefits of owning a home is the opportunity to invite others into it. While not everyone is a huge fan of hosting barbecues or large events in their houses, most homeowners will see people outside their immediate family pass through the threshold of their property at some point, whether they are friends or extended family.
For those who do love to host, designing a home that wows your guests is very important. The more you want to have people over, the more you may want to change the interiors to foster community and leave an impression on your guests. Creating memories for the people who visit your home is a lot easier when the space is designed well for hosting.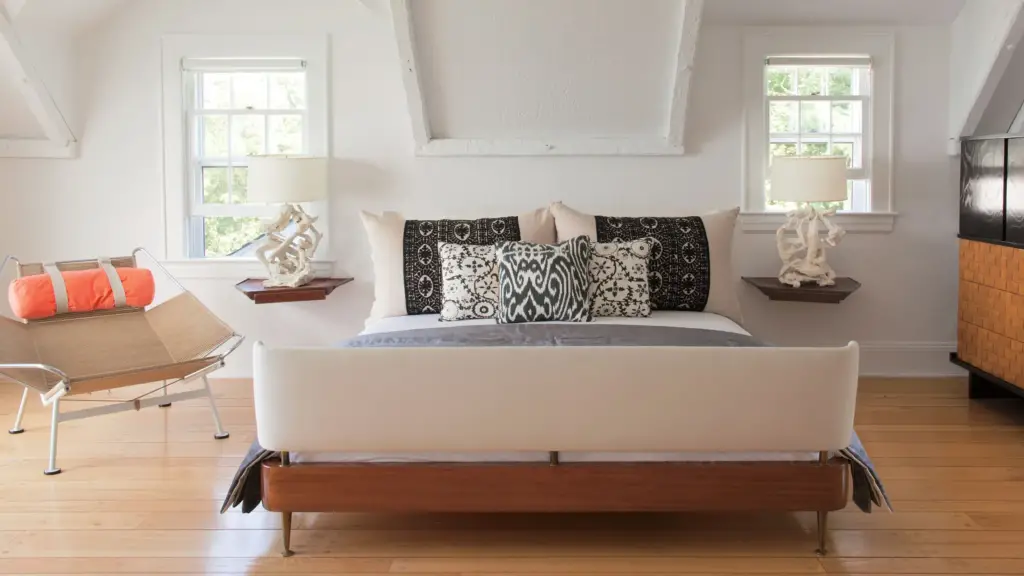 But what can you do to foster better connections with your friends and family who are visiting? How do you design your home to be the perfect hosting site? Here are a few tips to get the most out of your home while hosting others.
Table of Contents
A Welcoming Entryway
The first feature of your home that guests will interact with is your entryway. Passing through the threshold moves them from the outside world into a space that belongs to you, and is therefore a perfect opportunity to show them what you are all about.
A front entry door can have multiple features that impact how others view it, including energy efficiency to keep the house at optimum temperatures, a high-quality frame, and proper aesthetic appeal with style and color choices. When people pass through the threshold, your entryway is a chance to introduce your home to them in a positive way, so make sure that it is a welcoming portal into your home.
Open-Floor Concepts
Rooms that are separated by walls and doorways may be great for fostering private conversations, but they are not very effective at creating a sense of community for larger groups in your home. When large, open spaces make multiple rooms visible and accessible to all, there can be a better sense of togetherness for your guests. Whether you are in the process of buying a home with the right floor plan or you need to do some renovations to open up your home a little more, open-floor concepts are the ideal choice for those who want to welcome others into their spaces for events and large group settings. 
Numerous, Large Windows
Natural lighting is so important for opening up an interior space. It helps bring the rooms together when they are united by sunlight, making for a more pleasant experience for your guests during the daytime. When common living areas have multiple large windows, they become more welcoming spaces for guests who are visiting your home.
If you want to wow those guests, designer solar shades from Hunter Douglas can elevate the aesthetics and the feel of the room. Block out the direct sunlight with mildly opaque fabric so that you don't miss out on the lighting or warmth that comes with it. These shades are a great way to mediate how much light and warmth gets into the room while hosting an event during the day. To turn your home into the perfect event space, make sure that you have sufficient numbers of windows to let in that natural light and create a comfortable common area.
Eye-Catching Lighting Choices
When natural lighting is unavailable or insufficient at night, artificial lighting joins the fray. With so many choices nowadays for how you light your home, there is no limit to the styles that you can go with. Some popular options, especially for those who enjoy hosting, include recessed lights, color-changing bulbs, and intricate chandeliers. Whether you want many smaller lights that can fade to different levels, lampstands that have unforgettable designs, or a chandelier that can be the centerpiece of a room, choosing how to light your common areas can create an impression on your guests.
Outdoor Living Space
Not all parties will stay indoors, especially in the warmer seasons. Rather than giving your guests only two choices for where to hang out, either inside or outside, give them a third option that blends the two.
An outdoor living space like a covered patio is the perfect solution for guests who want some fresh air but still want to be in an enclosed or private space. You can build an incredible spot for your visitors to enjoy with outdoor furniture, a pergola, and a base material of your choice, all surrounded by comforting garden features. 
Don't Neglect Your Tastes
If you are designing your home around wowing potential guests, it can be easy to forget about your own needs. Remember, this is a kitchen, family room, entryway, dining area, and outdoor space that you have to live with the other 95% of the time that is not spent hosting an event. Make sure that the choices you make for design, furnishings, layout, and colors are elements that you enjoy as well.
The property is first and foremost your home, so it should reflect your tastes the most. Once you have an idea of what will work for you, then you can build elements around that foundation that will wow your guests as well.