DBM full form is Dense Bituminous Macadam in road construction. It is a binding layer that is mainly used in roads to be used by commercial heavy vehicles. The binder course includes use of close-graded premix material with void content in the range of 5 to 10 percent.
Because of heavy-loading, the bituminous macadam and dense bituminous macadam limits the voids. It must be made with high quality binder and mineral aggregates. The mixing has to go through the hot mix plant while such macadam should be paved with a mechanized paver.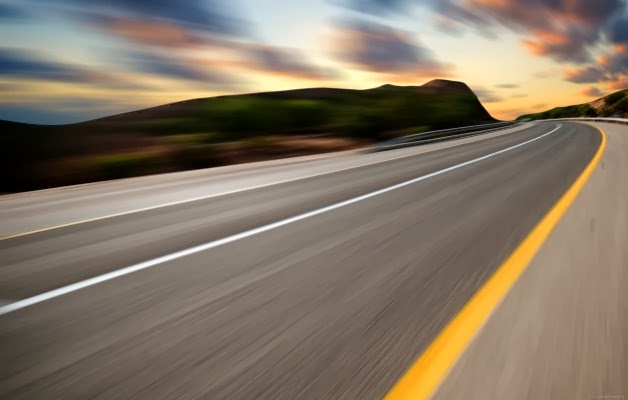 Meaning of DBM
The DBM binding course is mostly 50 to 100 mm thick and it goes between surface course and base course. It makes a pretty durable surface that can perform well in all situations. Traffic engineers prefer such a layer for heavy traffic and extreme conditions.
It also provides good quality smooth surface and improved skid resistance. Because of high quality the cost of DBM, it must be properly designed by following standard design method and satisfy all criteria.    The mix design for DBM includes proportion of coarse aggregate, fine aggregate, and filler.
Mix Design Requirements
You must also carry out appropriate gradation of filler aggregates properly blend together to satisfy design requirements. Here're some mix design requirements:
Coarse aggregates – retaining on 2.36 mm sieve. The aggregates must be of low porosity and should be hydrophobic. In case the aggregates are porous, extra bitumen must be used for absorption.
Fine aggregate – passing on sieve 2.36 mm and retained on 75 micro meter – It can be a blend of crushed or natural sand. The sand must be clean, dry, and free from organic substance.
Filler – You can use stone dust, cement, hydrated lime, fly ash or other non-plastic mineral matter.
The bitumen to be used shall have viscosity satisfying the Indian Standard Specification: IS:73
Construction procedure brief
Proper surface preparation is crucial for a successful road paving project. The first step is to thoroughly clean the surface, using equipment such as a mechanical broom or high-pressure air jet.
Any potholes or cracks must be repaired and sealed before proceeding. Depending on the specific site requirements, a profile corrective course may be necessary to correct the existing pavement profile.
 This can be done by laying a separate layer or incorporating it into the overlaying layer, with a maximum thickness of 40mm. A prime coat must be applied according to the IRC:16-2007.
Standard Specification and Code of Practice for Prime and Tack Coat" and a tack coat must also be applied according to the same standards.
Other abbrivations