Join us on Facebook!
Stay updated with our latest construction news, tips, and updates.
Like our Facebook Page
Sampak International a private consultant firm required following staff for their Islamabad Project. 
1.
Name of Post: Material Engineer
2.
Experience: 5- Years experience of QA/QC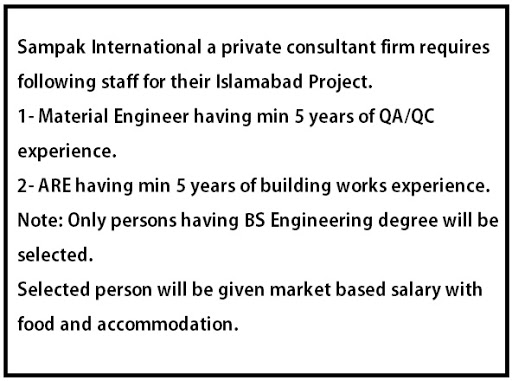 1.
Name of Post: Assistant Resident Engineer
2.
Education:  BS Civil Engineering
3.
Experience: 05 years experience in building works. 
Selected person will be given market based salary with food and accommodation. 
Apply at