Join us on Facebook!
Stay updated with our latest construction news, tips, and updates.
Like our Facebook Page
The
bearing capacity
of the soil and the loading conditions sometimes not allow the usage of shallow foundation and thus the designer opts for deep foundations like that of pile foundation. The rebar of
pile foundation
whether cast-in situ and driven piles rebar fixing and cage lowering is a critical activity that needs expert supervision and precision. The sub-standard and poor workmanship at site may reduce the efficiency and overall output of the project. 
But you don't have to worry about this hectic job now, there is a new technique employed to automatically weld the cages and reduce the requirement of workmanship. The added advantage of the precision and accuracy in this machinery can increase the efficiency greatly. 
This machinery consists of various chambers and cylindrical rings and wheels. In one chamber the main reinforcing bars are being placed automatically as per the requirement in a cylindrical shape keeping in view the diameter of the cage. 
After placing the horizontal rebar hoop or spiral reinforcement is atomically fixed keeping in view the pitch as per the design.   This cage is then rolled over a conveyor to get welded with the other cage based on the requirements. 
Different types of machines exists, moreover the machine can be modified as per the requirement of the structural requirement. The diameter of the cage however can vary from 250 to 1200 mm, length of the cage can vary from 4 m to 15 m. Diameter of hoop reinforcement can vary from 4 to 6 mm. 
There are different suppliers and manufacturers that deal in such machine. However recently in Italy one company has made biggest machine for 3 m diameter cage with longitudinal bars of 40 mm and spiral reinforcement of 20 mm.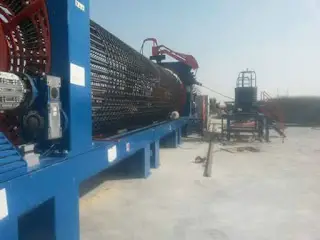 Companies like Schnell Group of Italy and Apillion of Germany are famous. A Chinese company China-Lianhuan also deal in automated steel pile cage welding machine for construction of drill-hole piling purpose such as bridge, railways.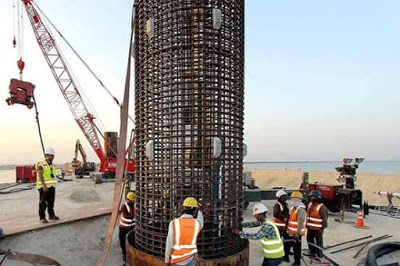 Pile Cage Lowering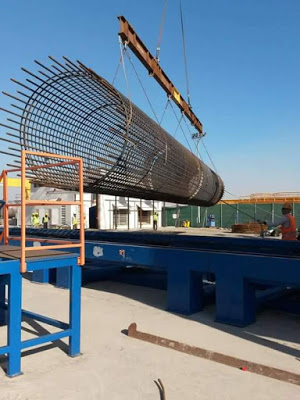 Placing Pile Cage on Conveyor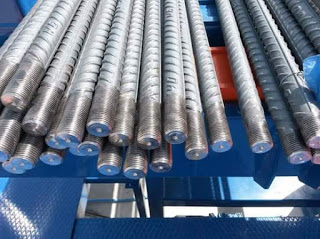 Main Rebars in Pile Cage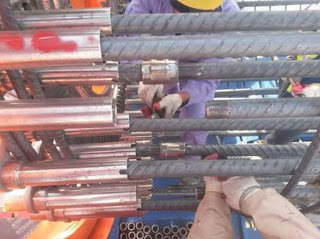 Pile Cage Main bars being Welded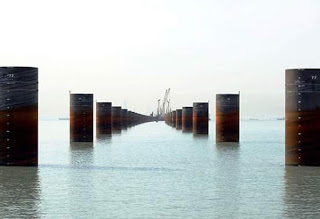 Piles Casing