"Iamcivilengineer – The Magazine" is a digital as well as printed property of iamcivilengineer.com – the premium civil engineering website. The theme of "Bridging the gap, filling the voids" clearly shows our intension. We have put forward this effort in order to have an organized set of information, derived from genuine sources and present them in a digital rollercoaster that can touch your heart.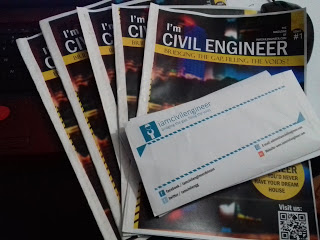 Iamcivilengineer – The Magazine
After a long time We are now back with a bang the Second Edition of iamcivilengineer.com magazine that will make you feel awsome.
This is the first edition of the magazine, despite of troubles and problems we are facing, but yet our intension is to provide with you a hallmark that can win your heart. This is just the introductory version of the magazine, and thus we have an appeal :-
"Please do tell us, your feedback, your opinion, because after-all its YOU that matters to us. Do like us, follow us, share it with your friends and colleagues"
Online Reading
Here is the PDF Preview of the Magazine, In order to get the PDF for offline reading you can contact on any of the following links :-
[googleapps domain=\"drive\" dir=\"file/d/0B5c6jDZrLDt4ZXNIZ01XN3BpaDg/preview\" query=\"\" width=\"640\" height=\"480\" /]                                                                                                                      
IMPORTANT 
Don\'t forget to hit by:- Our website http://www.iamcivilengineer.com 
Like us on facebook:- http://www.facebook.com/iamcivilengineerdotcom
Follow us on twitter: http://www.twitter.com/iamcivilengg
Email us your feedback: [email protected]