.sc_button_red { -moz-box-shadow:inset 0px 1px 0px 0px #f7c5c0; -webkit-box-shadow:inset 0px 1px 0px 0px #f7c5c0; box-shadow:inset 0px 1px 0px 0px #f7c5c0; background:-webkit-gradient(linear, left top, left bottom, color-stop(0.05, #fc8d83), color-stop(1, #e4685d)); background:-moz-linear-gradient(top, #fc8d83 5%, #e4685d 100%); background:-webkit-linear-gradient(top, #fc8d83 5%, #e4685d 100%); background:-o-linear-gradient(top, #fc8d83 5%, #e4685d 100%); background:-ms-linear-gradient(top, #fc8d83 5%, #e4685d 100%); background:linear-gradient(to bottom, #fc8d83 5%, #e4685d 100%); filter:progid:DXImageTransform.Microsoft.gradient(startColorstr=\'#fc8d83\', endColorstr=\'#e4685d\',GradientType=0); background-color:#fc8d83; -moz-border-radius:6px; -webkit-border-radius:6px; border-radius:6px; border:1px solid #d83526; display:inline-block; cursor:pointer; color:white; font-family:Impact; font-size:18px; padding:14px 16px; text-decoration:none; text-shadow:0px 1px 0px #b23e35; } .sc_button_red:hover { background:-webkit-gradient(linear, left top, left bottom, color-stop(0.05, #e4685d), color-stop(1, #fc8d83)); background:-moz-linear-gradient(top, #e4685d 5%, #fc8d83 100%); background:-webkit-linear-gradient(top, #e4685d 5%, #fc8d83 100%); background:-o-linear-gradient(top, #e4685d 5%, #fc8d83 100%); background:-ms-linear-gradient(top, #e4685d 5%, #fc8d83 100%); background:linear-gradient(to bottom, #e4685d 5%, #fc8d83 100%); filter:progid:DXImageTransform.Microsoft.gradient(startColorstr=\'#e4685d\', endColorstr=\'#fc8d83\',GradientType=0); background-color:#e4685d; } .sc_button_red:active { position:relative; top:1px; } .tilt { -webkit-transition: all 0.5s ease; -moz-transition: all 0.5s ease; -o-transition: all 0.5s ease; -ms-transition: all 0.5s ease; transition: all 0.5s ease; -moz-box-shadow: 3px 3px 5px 6px #ccc; -webkit-box-shadow: 3px 3px 5px 6px #ccc; box-shadow: 3px 3px 5px 6px #ccc; width:650px; border:5px solid white; } .tilt:hover { -webkit-transform: rotate(-2deg); -moz-transform: rotate(-2deg); -o-transform: rotate(-2deg); -ms-transform: rotate(-2deg); transform: rotate(-2deg); } img.company{ width:700px; }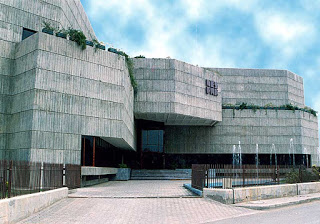 National Engineering Services Pakistan (Pvt) Ltd
1-C, Block-N, Model Town Extension, Lahore 54700, Pakistan,
Nespak House, Sector G-5/2, Islamabad 44000
92-42-99090000
+92 (051) 9221910
[googlemaps https://www.google.com/maps/embed/v1/search?q=Nespak+House,+Lahore,+Pakistan&key=AIzaSyAN0om9mFmy1QN6Wf54tXAowK4eT0ZUPrU&w=425&h=350]
Social Links
Company Type
Consulting Engineering Firm
Origin / Country
Pakistan, UAE, Saudia Arabia
Founder
Zulfiqar Ali Bhutto
Founded Since
1973
Services / Products

Energy
Water Resources Development and Dam Engineering
Communication
Architecture and Planning
Public Health Engineering
Industrial
Oil, Gas and Petrochemical
Environment
Information Technology (IT) and GIS
Structure Design
Construction Management
Building Information Modeling (BIM)

Brief Profile
Founded in 1973 by the Government of Pakistan, it undertaken the operations in the country and expanded its operational scope in Central Asia and Africa with completing more than 450 projects worldwide. NESPAK is registered with a number of international funding agencies such as IBRD, ADB, IDB, etc. To date, NESPAK has undertaken 3651 projects, of which 3125 have been domestic and 526 have been overseas projects located in Afghanistan, Azerbaijan, Bangladesh, Bahrain, Benin, Cameroon, Chad, Dominica, Ethiopia, Gambia, Ghana, Guinea, Iran, Iraq, Kazakhstan, Kyrgyzstan, Libya, Nepal, Nigeria, Oman, Pakistan, Qatar, Republic of Yemen, Saudi Arabia, Senegal, Sierra Leone, Somalia, Sudan, Syria, Tajikistan, Tanzania, Thailand, Turkey, Turkmenistan, UAE and Uzbekistan.