Join us on Facebook!
Stay updated with our latest construction news, tips, and updates.
Like our Facebook Page
China has begun the construction of a unique cable car service between the Chinese city Heihe and the Russian Blagoveshchensk, reports Xinhua media agency.
The cable car, with twelve working cabins, will run for approximately one kilometer long and crosses the Amur River. It is estimated that traveling from the Russian city to the Chinese side will take no more than six minutes.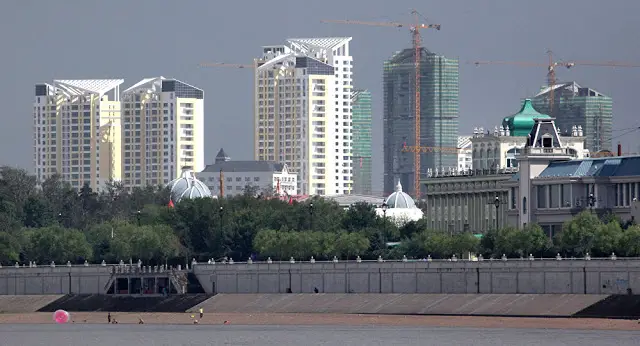 The project is likely to be a huge boost for tourism in the area. In early September 2016, Alexander Kozlov, governor of the Amur region, announced that the construction of the ropeway in Russia will begin later this year. The project will be completed by 2019 at a total of approximately $250 mln.
Read more: https://sputniknews.com/asia/20160923/1045632886/china-cable-car-russia.html