Join us on Facebook!
Stay updated with our latest construction news, tips, and updates.
Like our Facebook Page
If ever in your life you have dreamed of building bridges, highways, constructing dams, retaining walls than you for sure have to do some research on getting an associate degree in civil engineering.
Civil Engineers are professionals that design, develop, construct and oversee construction projects that have a solid impact on the life of mankind. These projects are from vast fields including highways where they build rigid pavements, flexible pavements, bridges, culverts and drains, structural designs including buildings, dams, foundations etc.
A civil engineering degree is of different levels depending on the level of your education, it may be associate degree, bachelors degree or a graduate degree. Civil Engineering Degree is a base to establish a thriving career as a civil engineer.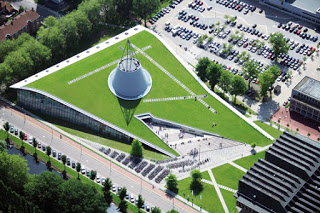 Online Associates Degree in Civil Engineering
In this article we will just remain to find ways and sources to get online associate degree in civil engineering.  Being an associate Civil Engineer you have ways and freedom to assist and work with architects and senior engineers to construct infrastructure projects. If ever you have thought that you are good in Maths and you can play with your hands outdoor than it will be a very good choice for your career to be an associate civil engineer.
Find Online Associates Degree in Civil Engineering
Since this is such a hands-on profession, it's difficult to find online associate degree programs in civil engineering technology. These associate degree programs are usually around two years in length, if you attend full time. Your courses will consist of several general education courses, as well as introductory-level civil engineering and general engineering courses.
Online Associate Degree Program in Civil Engineering takes two years to complete. There are several subjects you will learn some basic ones include, physics, topography, estimating, computer aided drafting. You can also move towards your specialization like heavy construction, consulting firm as well as government agencies include some of the options :-
Areas of Associate Degree
·

        

Land surveying

·

        

Engineering mechanics

·

        

Technical writing

·

        

Engineering materials

·

        

Highway construction and design

·

        

Technical mathematics

·

        

Auto CAD

·

        

Hydraulics

·

        

Infrastructure design

·

        

Inspection, surveying, and estimating

·

        

Geotechnical design
Once you gain an Associate Civil Engineering Degree, you can be confident to pursue a worthwhile career. Keeping in view the rapid development in technology nowadays, the job market for civil engineers has become very promising. You can work in different capacitates and earn a handsome salary.
Requirement of an Associate Degree in Civil Engineering
Before you settle for an Associate Civil Engineering Degree program online, it is imperative to make sure that the institute you settle for is fully accredited. A learner must research well and find all the necessary details pertaining to an online school or college so that he can gain quality education.
Being an associate Civil Engineer you always have to look for experience, because in the world of engineering whether you are graduate or post graduate experience is the thing that will earn you a lot. Salaries are also dependent on experience and education level.
After completing your associate degree you can have two paths either you can opt for higher education depending on whether your subjects and availability of seats are there or you can go for an entry-level job after completing your degree.
Associate\'s degree programs in civil engineering technology can be difficult to find online. You can instead enroll in a hybrid civil engineering technology program that offers a select number of general education and engineering technology courses online. Computer-based classes like drafting and design usually can be completed online, while laboratory and mathematics courses generally must be taken on campus.