Join us on Facebook!
Stay updated with our latest construction news, tips, and updates.
Like our Facebook Page
'melkwegbridge' by amsterdam-based firm NEXT architects is a continuation of melkweg, which is part of the kanaalsprong master plan and connects the weidevenne district to the historical city centre of purmerend, in the netherlands. to conform to the angle of inclination requirements with regards to bicycle and wheelchair traffic, a length of over 100 meters was needed. to solve this challenge the paths were separated into two, one for pedestrians and the other for cycling. citizens cross the canal by a high arch which reaches a total height of over 12 meters creating a connection between the old and new districts making the bridge  more than just the fastest possible crossing, it becomes an end and an attraction.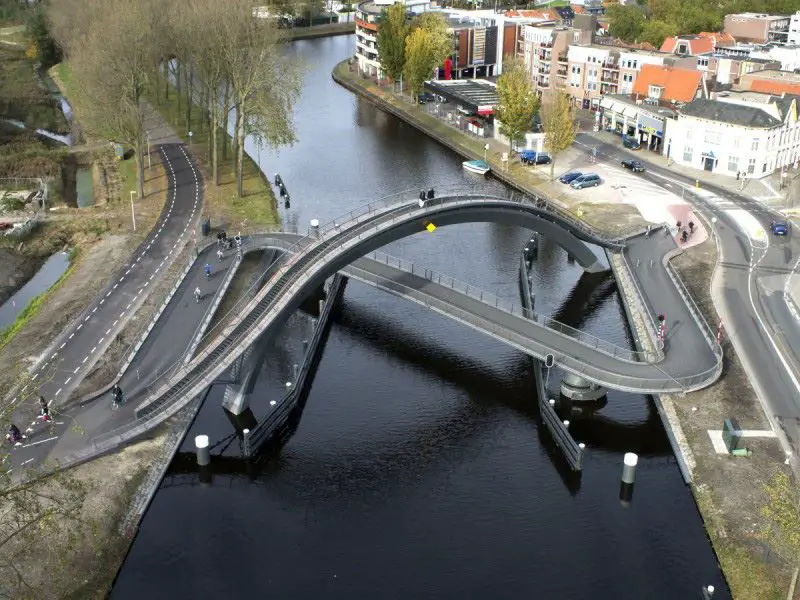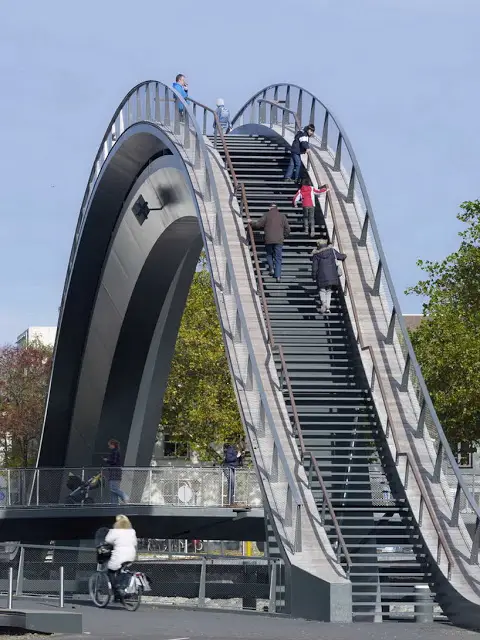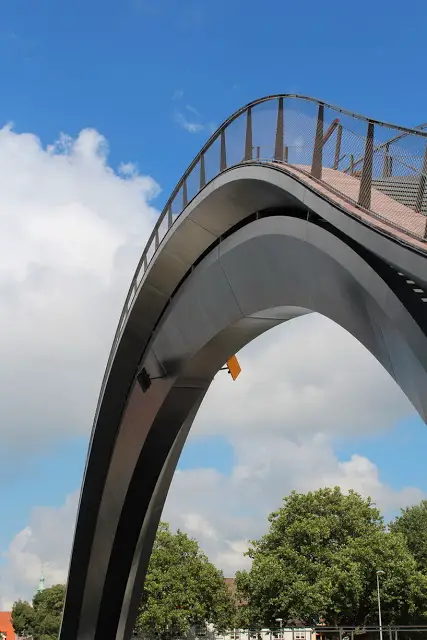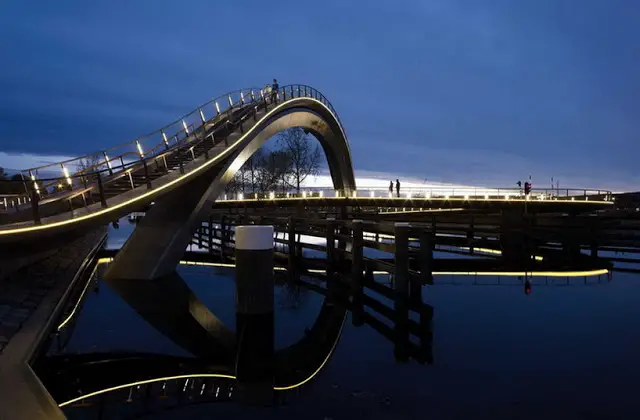 because pedestrian and bicycle traffic are separated, the footbridge can continue the direct line of the melkweg in the direction of the centre. 
the cycling bridge coils over the water to create sufficient length to limit the angle of inclination of the path. 
the section opens up and is divided diagonally consisting of two revolving overpass decks.