Join us on Facebook!
Stay updated with our latest construction news, tips, and updates.
Like our Facebook Page
Federal Minister for Science and Technology Rana Tanveer Hussain said the Pak-China Science, Technology, Commerce and Logistic Park would be established in Islamabad at the cost of $1.5 billion.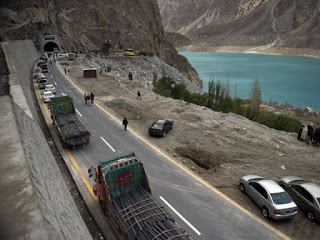 Hussain, addressing a press conference, said it would be set up as part of the China-Pakistan Economic Corridor and serve as a platform for technological and commercial linkages between the two countries besides promoting investment and financing, e-commerce and research and development.
The Minister said Pakistan would provide 500 hectares of land for the establishment of the Park and all other investment would be made by China. He said three sites had been tentatively identified and a delegation of Xinjiang Production and Construction Corporation would be arriving this month to finalise the site.
He said that the foundation stone of the project is expected to be laid in March next year and it would be completed in ten years in three phases. The minister said that this project would create job opportunities for 1,500 Pakistanis.
The minister stressed the need to move towards latest technology from obsolete one in order to compete with the rest of the world. In this regard, the government would allocate bigger share of the budget next year for the promotion of science and technology, he added.
Via PCQ.COM.PK