Join us on Facebook!
Stay updated with our latest construction news, tips, and updates.
Like our Facebook Page
Civil Engineers has to face alot of problems in field, but a good civil engineers is that who know how to tackle and face such problems.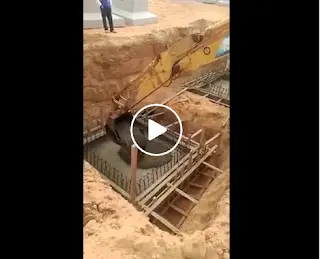 Here is an example of such a civil engineer who has use power showel to pour concrete when no concrete pump was around to pour concrete.
Dont forget to hit like and share please.