Join us on Facebook!
Stay updated with our latest construction news, tips, and updates.
Like our Facebook Page
A beam transfers the load to the supports that in actual might be a column or a wall which in turn transfers the load to the foundation.
Different Type of Structure / Beam Supports
The supports are actually the conditions in which this load is distributed. The supports that are normally used in a beam are ;-
a) Roller Support
b) Hinge or Pin Support
c) Fixed Support
Roller Support
Roller Support provides only one direction resistive force to the beam. It is like a beam placed on a wall, it has one reaction force.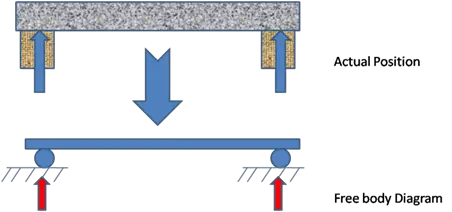 Hinge or Pin Support
A hinge or a pin support provides two dimensional resistive forces that might be in horizontal and vertical dimensions, thus it have two reaction forces as shown ;-
A practical example of a roller support is a Bridge Abutment in which a beam seat is designed on which the girder lies in such a way that only moment can be produced with no horizontal and vertical displacement is allowed.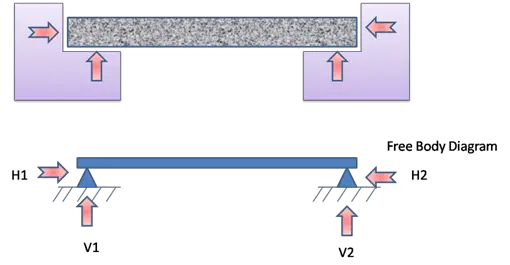 Fixed Support
When the support provides resistance to the forces as well as the moment than this support is known as a fixed support. It have 3 reactions as shown ;-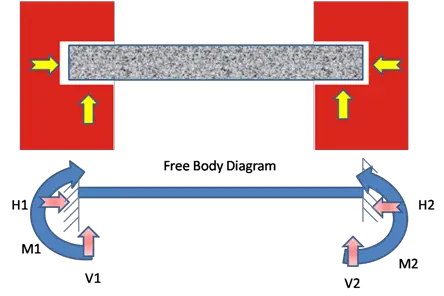 To know more on how to find these reaction supports click the link