Civil Engineer throughout his life has to play with countless materials. This book is an encyclopedia related to those materials. Every material has its own nature, properties and characteristics and you as a civil engineer must be able to figure out all of these properties in order to decide the optimum material that should be used. 
The selection of material is a very important decisive stage that can make you a hero or zero as far as the project is concerned. You have to test all the materials in order to know its proper strength etc. 
This book  Engineering Materials by Surendra Singh is valuable for all the material engineers. 
As a civil engineer everyone must have a copy of Engineering Materials by Surendra Singh  to get some high grades in your graduation.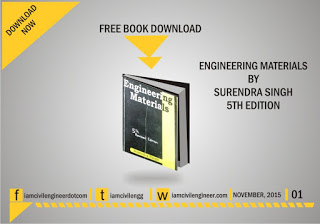 Below will you find a download link to download 
Engineering Materials by Surendra Singh free 
Title of the Book
Engineering Materials
5th Edition
Author of the Book
Surendra Singh
Lecturer, Department of Technical Education
Delhi Administration
Delhi
Contents of the Book
Stones
Bricks
Tiles and Terra Cotta
Lime
Cement
Aggregates
Mortar
Concrete
Timber
Paints and Varnishes
Metals
Plastics
Glass
Tar, Bitument and Asphalt
Miscellaneous Materials
Download the Book
The PDF of Download Engineering Materials by Surendra Singh is available to download for free.
or 

Disclaimer :
The Name of the Book \"Civil Engineering Conventional Objective type PDF Download\" is the right of the author R.Agor and all the content is copyrighted by the publisher. We here at iamcivilengineer are not uploading any content we are just sharing the links that are already there on the internet. We collect the links from various sources. So if you have any problem with the link or if it is not working you can just send an email to [email protected]