Join us on Facebook!
Stay updated with our latest construction news, tips, and updates.
Like our Facebook Page
Managing Projects is one of the oldest and most respected accomplishment of mindkind. One stands in awe of the achievements of the builders of the pyramids, the architects of ancient cities, the masons and craftsmen of great cathedrals and mosques, and of the might of labour behind the Great wall of China and other wonders of the world. Today's projects also command attention. People were riverted at the sight of the Americans landing on the moon. As a new road or bridge is opened as a major building rises, a new computer system comes online, or as a spectacular entertainment unfolds, a new generation of observers is inspired.
Title of the Book
Engineering Project Management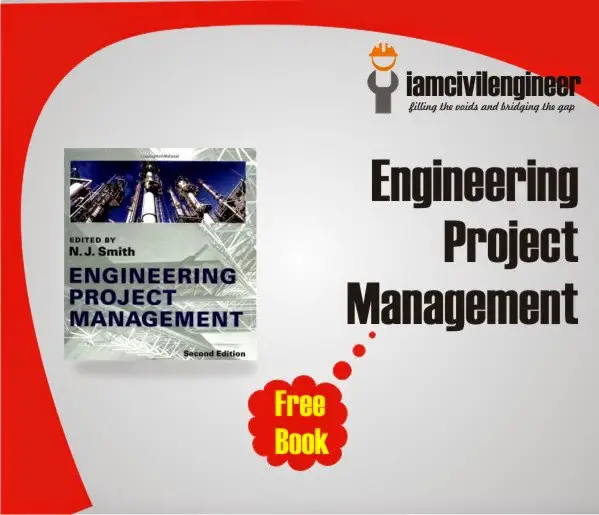 Author
Nigel J. Smith
Professor of Construction Project Management
University of Leeds
Contents of the Book
1. Projects and Project management
2. Value Management
3. Project Appraisal and Risk
4. Value Management
5. Project Appraisal and Risk Management
6. Project Management and Quality
7. Environment Management
8. Project Finance
9. Cost Estimating in Contracts and Project
10. Project Stakeholders
11. Planning
12. Planning
13. Project Control using Earned Value Techniques
14. Contract Strategy and the Contractor Selection Process
15. Contract Policy and Documents
16. Project Organization Design/Structures
17. Design Management
18. Supply Chain Management
19. Team-Based Supply Chains and Partnering
20. Private Finance Initiative Public-Private Partnership
21. Aspects of Implementing Industrial Project
22. Project Management in Developing Countries
23. The Future for Engineering Management
Download the Book
The Content is for Members Only !!!
This Book is available to download only for our Bronze, Silver & Gold Level Members, you can simply click the button below to signup / login for your membership & Download.
Download this Book