Sometimes for builders and architects it is a challenging phase to not ruin the natural scenes and beauty of nature. The lush green meadows and high rise mountains with tall sky-kissing trees surrounded by bushes have a pleasant effect on your health your mood and your living style.
Over the recent past Green buildings and green technology have taken a trending part in construction and building. The architects and civil and structural engineers are now demanded to build nature constructive nature preservative buildings that are energy efficient and are environmental friendly.
The diversity of nature had been affected very badly by the construction industry but to limit its devastation the engineers and construction professionals are now on track.
 One such story has been reported in Glasgow\'s Strathclyde University where architecture students have build a unique cabin that blends itself with the surrounding nature.  This building is designed to blend in perfectly with Scotland\'s Loch Lomond and Trossachs National Park.
The cabin is constructed using wood structure covered by mirror that gives different looks when seen from different angles and directions and almost disappear when seen from distant.
Here are some of the views;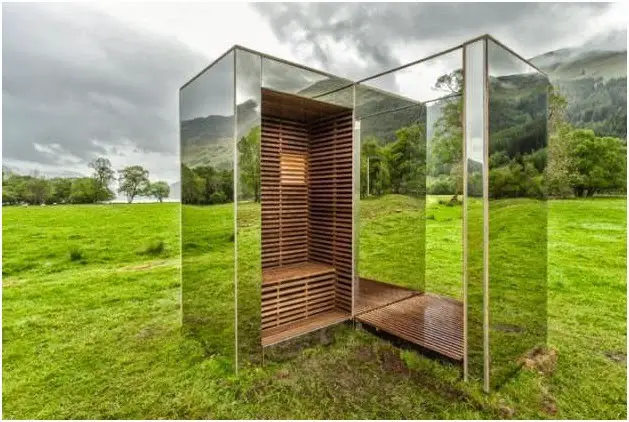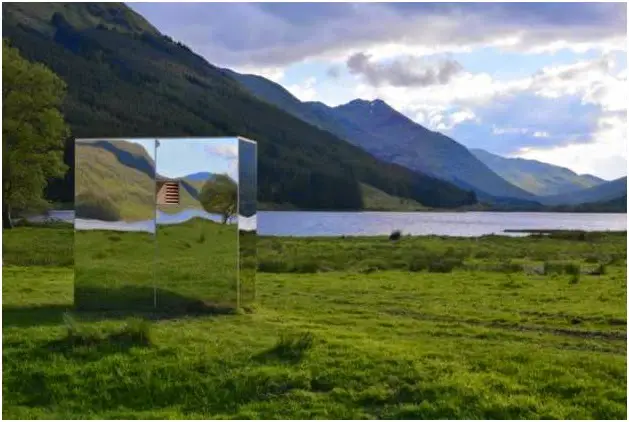 Photographs courtesy of Strathclyde University.