Join us on Facebook!
Stay updated with our latest construction news, tips, and updates.
Like our Facebook Page
Drawings are used by architects and others for a number of purposes: to develop a design idea into a coherent proposal, to communicate ideas and concepts, to convince clients of the merits of a design, to enable a building contractor to construct it, as a record of the completed work, and to make a record of a building that already exists.
A Structural drawing, a type of technical drawing, shows information about foundations, roof, or other structural details.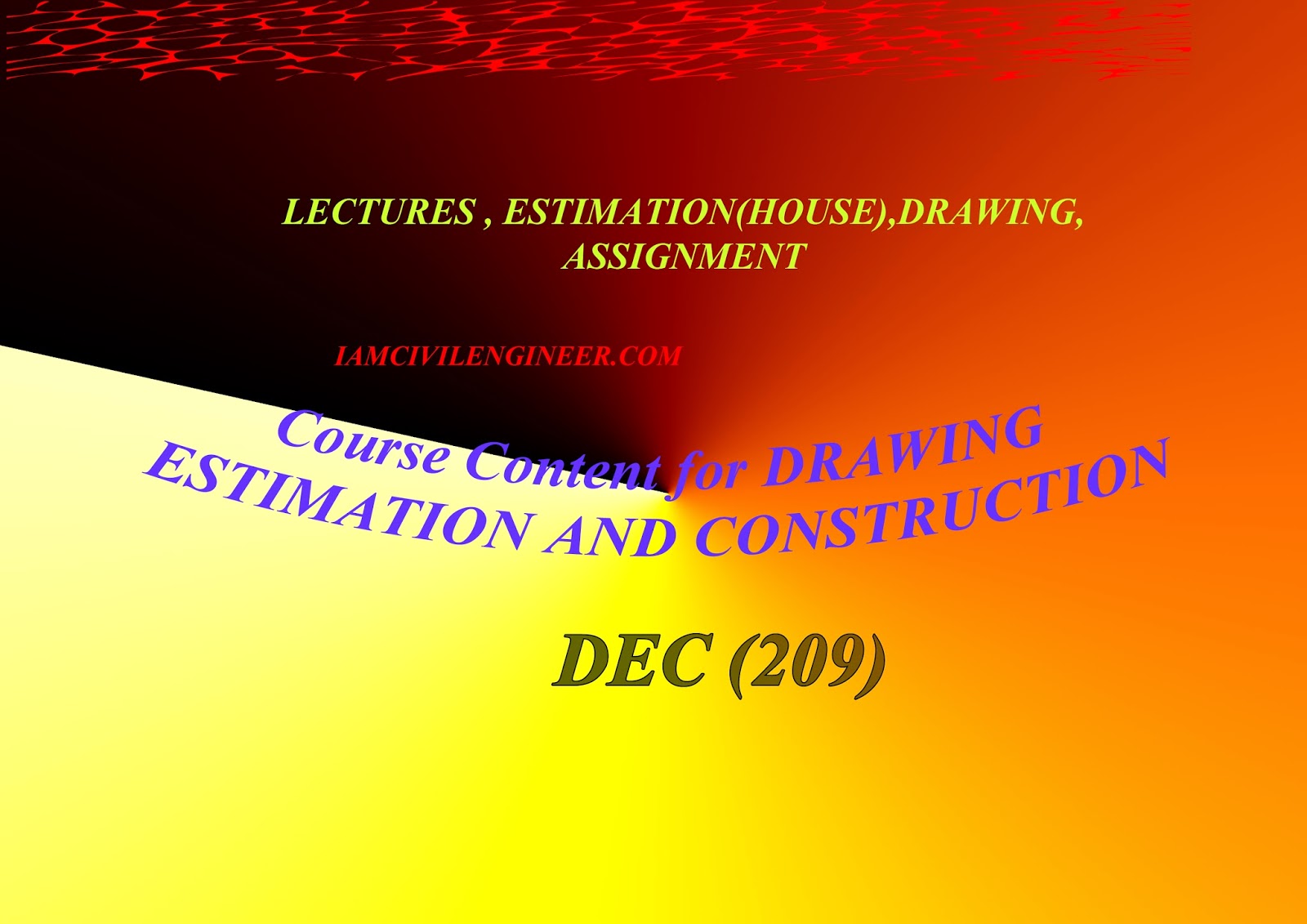 A Civil Estimator is a construction professional who bids on civil projects that have gone to tender. Civil estimators typically have a background in civil engineering, construction project management, or construction supervision. Estimators are responsible for obtaining tenders, obtaining of material costs, calculation of tenders taking into consideration project management and overheads. The role of an estimator can be a very pressured one, and requires a great level of concentration, some of which will result in erratic office hours to ensure tender return dates can be achieved.
COURSE CONTENT:
SLIDES FOR ESTIMATION RULES, THEORY

STRUCTURAL DRAWING

ESTIMATION OF HOUSE WITH DRAWING
DRAWINGS OF DIFFERENT HOUSE 
BUILDING CONSTRUCTION 1, 2
DOWNLOAD THE PACKAGE
The Content is for Members Only !!!
This Book is available to download only for our Bronze, Silver & Gold Level Members, you can simply click the button below to signup / login for your membership & Download.
Download this Book
Your Feedback
:
I hope you will like this sharing; stay tuned for the remaining updates about this topic; and don't forget to share it to your friend and buddies on facebook, twitter and gplus.
Thanks