Join us on Facebook!
Stay updated with our latest construction news, tips, and updates.
Like our Facebook Page
Subway tile surfaces originated from the tile used in New York City's 19th-century underground subway stations and tunnels, clinging to the classic turn-of-the-century style with a modern twist. Subway tiles have become somewhat of a trend today because of their versatile design. They can be installed in numerous sizes, colours, and arrangements, which can provide great visual interest in any space.
Smooth to the touch and easy to clean, these wall surfaces tend to be made out of ceramic or glazed porcelain. Subway tile surfaces offer an alluring classic look with the durability needed to stand up to moisture and temperature changes in bathroom and kitchen settings.
You can always add a traditional touch to your home with subway tiles, but maintenance and cleaning of these surfaces are essential to keep them looking as good as new. Here are some helpful tips for keeping your subway tile surfaces in tip-top shape:
Table of Contents
Start by Dusting the Surface With a Damp Cloth or Microfiber Mop Regularly
Subway tile surfaces can easily become dull and dusty over time, especially if they are not regularly cleaned. To prevent the accumulation of dust and dirt and to keep your subway tile surfaces looking pristine for a long time, it is essential to start by dusting or mopping them with a damp cloth or microfiber mop every so often. This will help prevent the build-up of dirt and germs as well as maintain their appearance for extended periods of time.
Regular cleaning with a damp cloth or mop will also ensure that the surface remains hygienic, which is especially important in food preparation areas. If you want your subway tile surfaces to appear beautiful while lasting a long time, then regular dusting is an absolute must!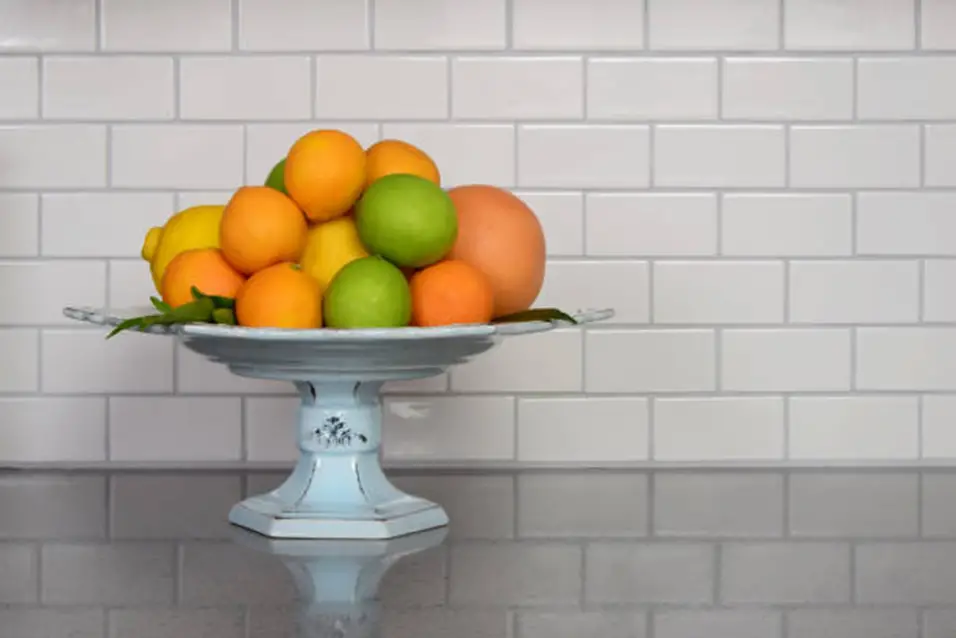 Clean with Warm Soapy Water and a Soft Cloth
Subway tile is a timeless look that will look great for years if maintained properly. The best way to keep these beautiful surfaces looking their best is to regularly clean them with warm water and a soft cloth. Doing this weekly helps ensure that no dirt or grime builds up over time, dulling the tile or making it harder to clean in the long run.
Warm soapy water not only prevents dirt from attaching itself to the tile but also kills bacteria while adding shine and lustre to the tile's surface. With regular cleaning and care, subway tile can remain looking like new for many years! Nothing beats the appearance of clean tiles to make your surfaces looking extra appealing every day.
Don't Forget to Rinse the Surface
When tiling, it's important to remember many aspects – from choosing the right colour and pattern, to applying adhesive correctly and cutting your tiles accurately. But there's one often overlooked step that can determine the life of a tile surface: rinsing. Taking the time to rinse off all the grout residue and other debris is key for subway tile surfaces that will remain intact for years to come.
If not properly cleaned off, grout residue can form a hard crust on the surface of the tiles, making them harder to clean in the future and degrading their aesthetics over time. Simply taking an old cloth or sponge and running warm, soapy water over it can help you create beautiful subway tile surfaces that last as long as possible.
Regularly Check for Damage and Make Necessary Repairs
The key to ensuring any subway tile surface stands the test of time is to regularly check for damage and make necessary repairs. If even the smallest repair is overlooked, it can lead to bigger—and more costly—repairs down the line. Checking surfaces on a regular basis gives you the opportunity to identify chips, or even discolouring and fading in the grout, and correct them before they become a major issue.
Even small issues can be taken care of with simple replacement tiles, or easy regrouting processes, respectively. Making sure to keep up with maintenance will guarantee you get all the value and beauty that comes with long-lasting subway tiles.
By following these simple tips, you can make sure that your subway tile surfaces look fresh and beautiful for years to come. With regular dusting, cleaning with warm soapy water, rinsing off all the grout residue, and making necessary repairs when needed—your subway tiles will add a timeless touch of elegance to any space!
Are Subway Tiles Expensive?
Subway tiles are a popular choice in today's remodelling and decorating designs. However, some may question if they are worth the cost. In reality, the price of subway tiles depends on a variety of factors such as size, shape, style, and colour; however, these tiles can also add tremendous value to a home.
Although they may initially be more expensive than other types of wall tile, their durability and longevity could end up saving money in the long run since they require less maintenance than other common materials, such as stone or regular ceramic tiles. Subways tiles remain one of the most popular options for a good reason – with proper installation, their timeless look will last a lifetime.
If you are still on the bench about purchasing subway tiles, you can always consider all the benefits it has to offer. This way, you will be able to determine how they can benefit you, especially in terms of improved aesthetics and a more functional space for yourself and your family.
Bottom Line
When it comes to subway tiles, maintenance is an absolute must! Cleaning these tile surfaces regularly with warm soapy water and a soft cloth will help them look like new for years. Make sure to rinse off any grout residue before it causes further damage, and always be on the lookout for chips or fading in the grout that may need repairing. Taking the time to properly take care of your subway tiles will ensure they look great and last for a lifetime. With all this in mind, you can rest assured that your subway tile surfaces will remain a beautiful addition to any space for years to come!