Join us on Facebook!
Stay updated with our latest construction news, tips, and updates.
Like our Facebook Page
Tallest tower of Paris, located on Champ de Mars in Paris, erected in 1889 as the entrance arch for World's fair, Eiffel
Tower
(La tour Eiffel) goes green as Universal Green Energy (UGE) – a Canadian based company has installed two VisionAIR5 vertical axis
wind turbines
on the first floor of iconic iron lattice tower.
Within past 126 years Eiffel tower has gone through a lot of renovations but the latest makeover is decidedly green. The group that runs the tower is also installing rainwater collection systems, LED lights and Solar panels on the tower.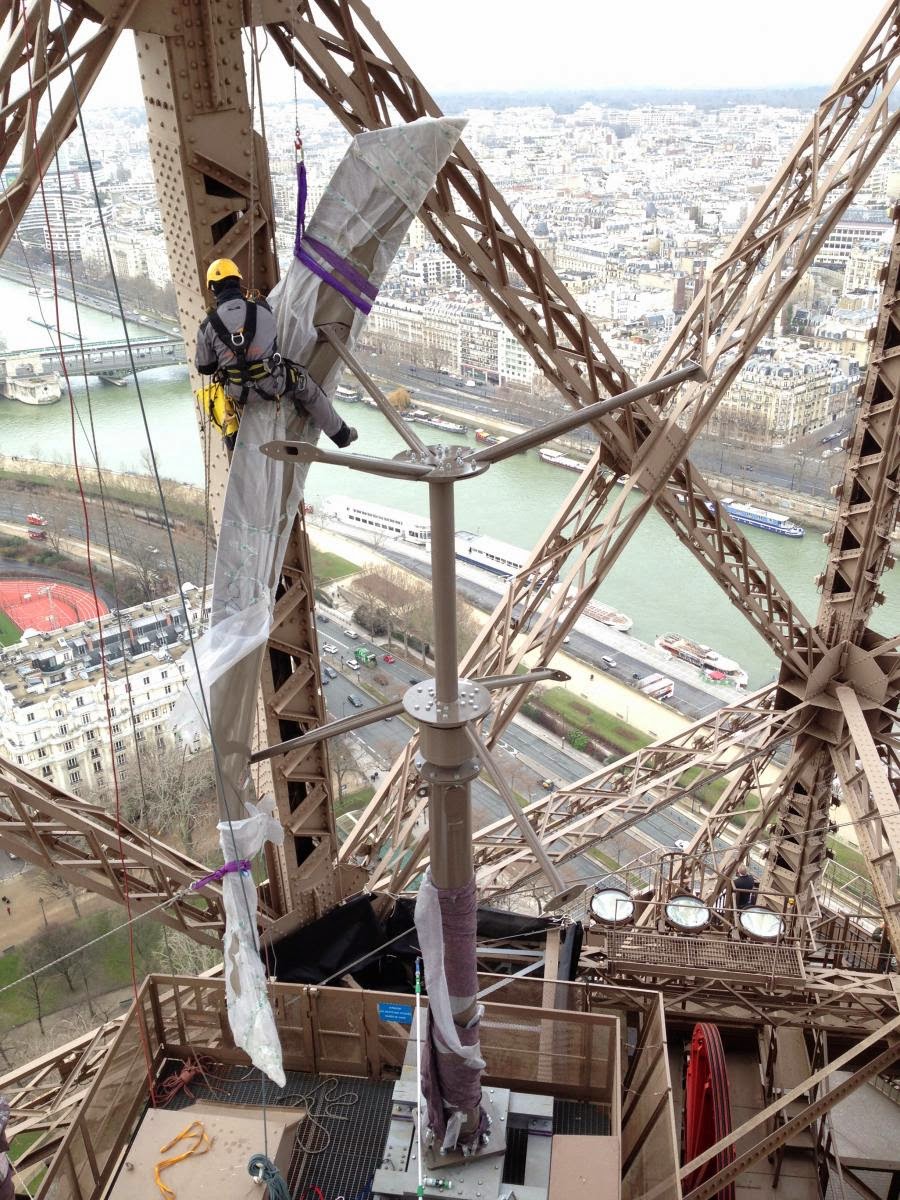 Workers of UGE on Eiffel Tower
The turbines will produce over 10,000 kWh of electricity a year that will suffice the annual consumption of all the commercial activity on the Tower's first floor.
The engineers of UGE said that Wind Energy was uniquely suited for the building as on that height strong gusts of winds are naturally present that can be used and harnessed to produce energy. For solar energy a bit of space is required which is currently not available moreover the glass like look of solar panels will ruin the architectural view of the tower.
In the start the idea regarding design was questioned that these turbines might ruin the apparent beauty of the iron-clad building but opposite has been true, as the 17-feet turbines are painted to match the color of the tower and it has produced a very positive result.
The wind turbines are specifically design for urban towers that produces less sound and are also equipped with dampers to reduce the impact of vibrations that might trouble the tenants because they don't want to be living in something that's going to be shaking and moving.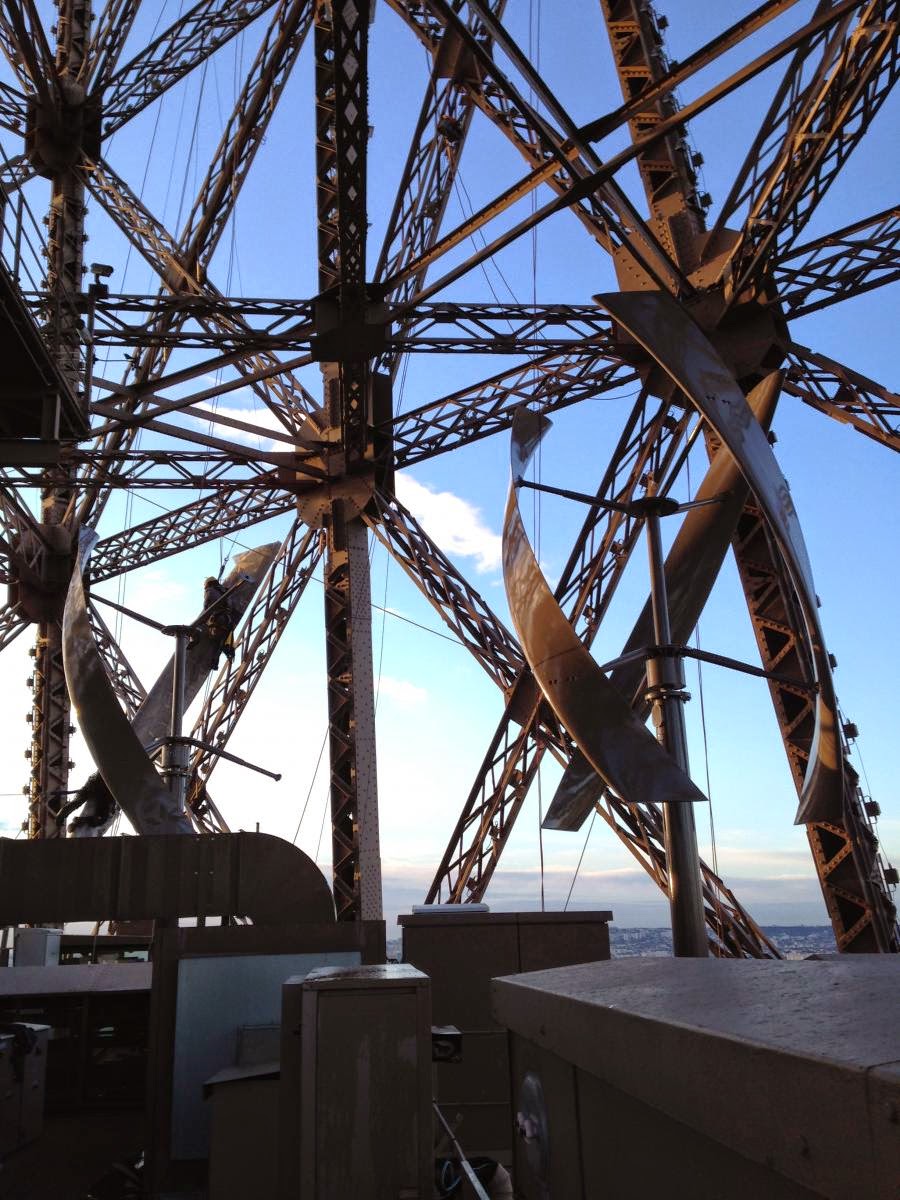 Night View of Turbine on Eiffel Tower
The project is a part of the Paris Climate Plan trying to reduce the environmental impact of the tower by 25 percent. The SETE (Societe d'Exploitation de la Tour Eiffel), the tower's operating company, is funding the entire cost of the renovation itself.
 Nick Bitterswyk, CEO of UGE told that The Eiffel Tower is arguably the most renowned architectural icon in the world, and they are proud that their advanced technology was chosen as the Tower commits to a more sustainable future.