Taking care of a lawn of natural grass can be a massive pain. However, with artificial turf, you can get that natural grass look, without the frustrations of maintaining natural grass year-round. This is just one of the eight key reasons that homeowners should consider investing in high-quality artificial turf in 2022: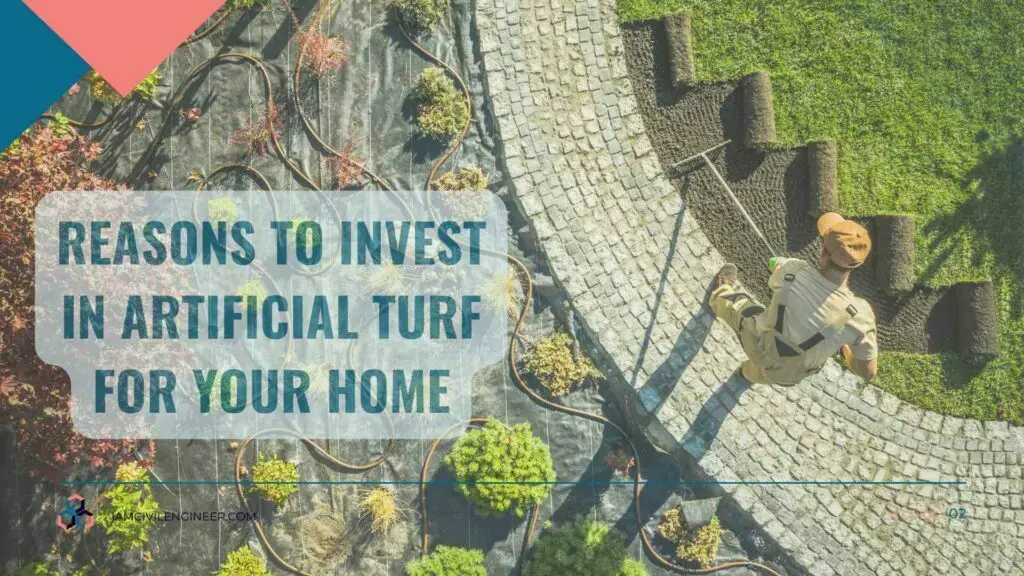 1. Avoid Grass Stains
Everyone hates staining their nice clothes or shoes on their lawn. Especially after a fresh mow, it's easy to stain your valuable clothing. If you have kids, you likely feel this pain even deeper, as they are constantly coming into your home with grass stains that spread to the furniture! Thankfully, installing artificial turf is one of the best lawn care service options out there for preventing grass stains in your future.
2. No More Maintenance!
Do you detest mowing? If so, few solutions are as permanent and effective as installing quality artificial turf around your home. You'll almost never need any sort of maintenance to keep your artificial turf looking beautiful, trimmed, and comfortable. If you ever do need maintenance, it can be done both quickly and cheaply. Homeowners who love both leisure and budget-saving measures need to seriously consider the benefits artificial turf has to offer to them in 2022.
3. Shade Becomes a Non-Issue
Many homeowners with real grass lawns have to invest in trees, shade structures, and other shade-providing objects to keep their grass from drying out. Especially if you live in a harsh, sunny climate, the possibility of seeing your grass die out in mass is very, very real. With artificial turf, however, you can avoid the need for shade for your foreseeable future. Save yourself both time and money with this amazing faux-grass product.
4. It's Safer than Real Grass
Many people fail to realize that real grass comes with real dangers. Venomous insects, grass-based allergies, and weed growth can all cause serious frustrations and hazards, after all. By getting rid of your real grass, you also prevent yourself from having to deal with these pesky dangers. If you're concerned about your family's health, the prospect of installing artificial turf can prove to be incredibly attractive.
Also Read: Top 5 Home Improvements that are Worth the Expense
5. Unlock a Drought-Resistant Lawn
Those who live in drought-heavy areas understand how insanely difficult (and expensive) it can be to keep your lawn healthy throughout the year. If you want to avoid these endless tasks you do year after year to keep your lawn from drying during the drought season, you simply must invest in high-quality artificial turf. Once you do, worrying about drought season will become a thing of the past.
6. Save Tons of Money Every Year
As we've mentioned a few times before already, artificial turf comes with some incredible money-saving benefits. In actuality, there are many more money-saving benefits associated with installing artificial turf than we can possibly hope to cover in a single list. For this reason, any homeowner who's looking to expand their yearly home improvement budget should consider the long-term investment benefits that artificial turf has to offer them.
7. Avoid Embarrassing Bare Spots
If you are acutely aware of how your home's lawn looks at all times, having natural grass can become insanely stressful. Even if you're constantly taking care of your lawn, even minor mistakes can cause embarrassing, easy-to-spot bare spots. With artificial turf, however, you'll never have to worry about this embarrassing lawn look again. If a piece of turf is damaged, you can purchase a patch and repair the issue with ease. To avoid the stresses of having and maintaining a real-grass lawn, you'll need to look into what type of turf will look most natural on your lawn, however. Thankfully, professional artificial turf installers can help you determine the best fit for your lawn in a jiffy!
8. No More Puddling!
Many people falsely assume that turf grass creates annoying, bad-looking puddle build-up whenever it rains. Thankfully, professionally installed artificial turf is installed in a way that allows rainwater and other moisture build-ups to drain both quickly and efficiently. This further lessens the maintenance requirements associated with high-quality artificial turf. So if you've been avoiding getting turf, what are you waiting for?
Simplify and Beautify Your Home with Artificial Turf
With artificial turf, making your home's exterior feel both stunning to look at, and easy to maintain, has become easier than ever before. Those who live busy lifestyles, and who do not have time to carefully maintain a natural lawn will be especially drawn toward the benefits artificial turf products have to offer them.