Join us on Facebook!
Stay updated with our latest construction news, tips, and updates.
Like our Facebook Page
Moving can be a huge hassle and an expensive one at that. However, with the right know-how and dedication, moving can become much simpler than you ever thought possible. If you've wanted to make your moving process relaxing and efficient, we are here to help you achieve this dream. To assist you, here are eight insanely useful moving tips that can save you time, money, frustration, and more:
Table of Contents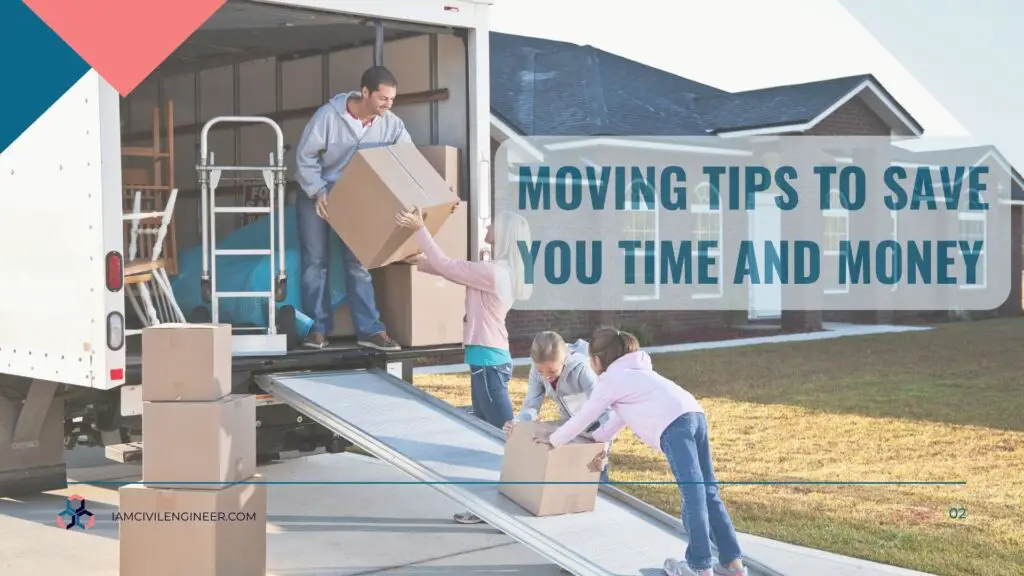 1. Labeling is Key
If you do not want to feel completely lost when it comes time to unpack post-move, you'll need to label every single box as accurately as possible. In doing so, you'll make unpacking a breeze. Many people dread unpacking more than they do moving, so be sure to keep this key moving tip in mind if you do not want to have unpacked boxes littering your new home's space for months to come.
2. Let Pros Do All the Work
For those who can afford it, hiring a professional team of movers is one of the best luxuries life can provide. Experienced residential moving companies understand how to move all of your belongings in the most efficient, secure, and quickest way possible. Just sit back, let them do all the work, and you can move into your new home without moving a muscle. Many services even offer unpacking deals as well!
3. Avoid Procrastination
Few follies will destroy your moving hopes and dreams quite like procrastinating. If you wait till the final day before starting to pack, you'll be insanely stressed, and likely make mistakes that will cost you both time and money. To avoid this nightmare scenario, you need to set up a packing schedule ahead of time, and hit little chunks of your packing duties here and there as you build up to the big move.
4. Documents Should Be Kept Secure
If you do not want to go into panic mode post-move, you need to triple-check that you're bringing all your important legal, personal, and professional documents with you. Keep them in a secure place, label them properly, and make sure you pack them first so that your mind can rest easy. If you avoid following this tip, it could end up causing you a ton of grief in the long run!
5. Mark All Valuables Clearly
Beyond just labeling everything properly, you also need to label your belongings in an intelligent, efficient fashion. One of the key ways to do so is to mark all your valuables and fragile items as clearly as humanly possible. If you're using professional movers, the labeling process will become even more important, as this will help them move your material more quickly, and will ensure that they do not mistakenly mishandle fragile items.
6. Start with Essentials
Important and sensitive documents are far from the only essentials that you'll be packing as you prepare to move. For this reason, you should prioritize all essential items when you begin planning your packing plan of action. Not only will this bring you peace of mind, but it will help you quickly locate any essential items that you might need to access or use during the moving process.
7. Go Room-by-Room When Packing
When you get down and begin moving, you need to have a clear, and efficient, plan of action. Going room-by-room with your packing efforts is highly recommended for this very reason. If you know you have a smaller space to complete each time you begin the frustrating moving process, it will be much easier to work through the process and get each room done in a single session. By combining this method with a lack of procrastination, and a solid moving plan, you can make your move go more smoothly than you ever thought possible.
8. It's a Perfect Time to Downsize
Moving is the absolute best time to begin decluttering your space, and downsizing your belongings. Find objects and belongings that you do not want, or that you could simply do without, and you'll be handling the moving process in a highly efficient fashion. Consider what items you can give away, and which you can sell to help you with moving fees, and you'll be working at a hyper-efficient level. This will make you feel like a true moving pro.
Here's to a Smooth, Satisfying Move
With these eight tips, you can easily unlock a smooth, satisfying move. Each of these tips are designed to optimize your moving strategies and save you time and money. Start off your new living situation right by following each of these eight amazing moving tips.