Join us on Facebook!
Stay updated with our latest construction news, tips, and updates.
Like our Facebook Page
Comfort must be the priority in providing a workbench. This kind of table differs in size and shape depending on the range of uses. It is also an ideal storage due to its durable construction made for material handling.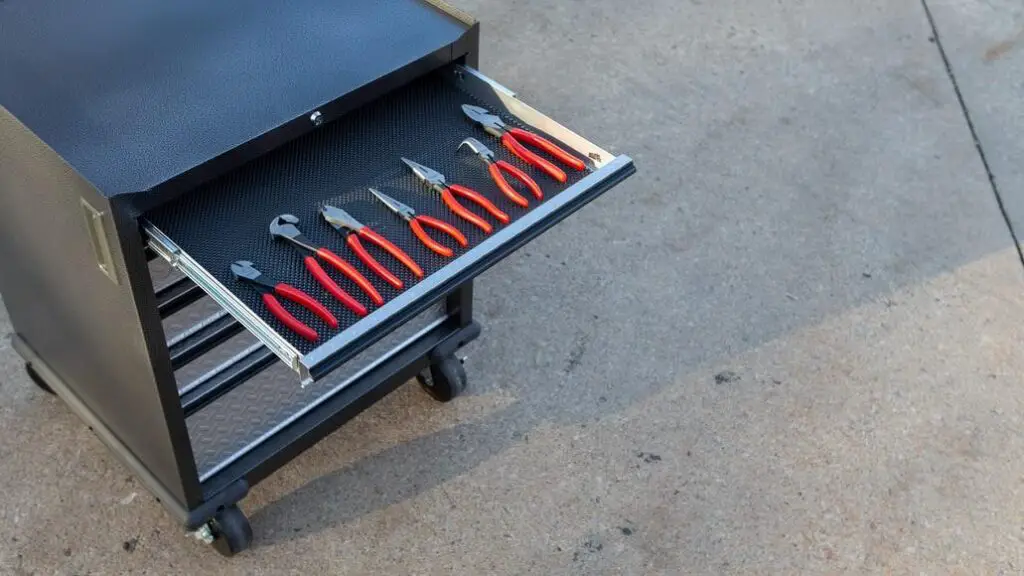 Identifying what are the benefits of certifying your workshop benches will urge you to invest in good products. In this post, you will know how to pick the right industrial workbench for your needs. This includes the basic components of a quality workbench. 
Table of Contents
What Makes Industrial Workbenches Unique?
The significant advantages of a guaranteed workshop bench depend on their purposes which fluctuate as indicated by the sort of product. It provides an ideal workspace and is simple to assemble for heavy-duty work and industrial applications.
A bench for manufacturing is coated with resin to withstand harmful elements like chemicals, alcohol, and oil. More top designs will be mentioned in the rest of this post.
Workbench is likewise necessary for jobs that require frequent item testing. Laboratory work is intended for other workbenches. It is a kind of material that can keep the workspace free of contamination.
In general, workshop benches are adaptable and useful for a variety of tasks. It is a wise and long-lasting investment.
Also Read: Gang form Construction – The advantages
Standard Versus Heavy-Duty Workbenches
Industrial works demand a lot of equipment to produce the best results. And workbenches play a vital role in productivity.
The cost difference between standard and heavy-duty workbench is apparent. All it takes is to identify which one can satisfy your needs.
First, they vary in size and level of robustness. Heavy-duty workbench is designed for sophisticated tasks and it is pricier than its counterpart.
Additionally, the choice depends on the project type. Stick on the kind of workbench that would minimize your cost in the long run.
Things to Consider
Picking the type of bench that will work for you is easy upon realizing what makes each option a good choice.
To help you decide on choosing an industrial workbench, examine the factors below.
Weight Capacity
Tools and equipment can be carried up to 20,000 pounds on commercial workbenches. Make sure you get a sturdy bench by paying attention to the used materials. Steel supports are a great choice for projects that require light to heavy tasks. It is also resistant to rust and superior to benches with solid wood legs.
The market has to offer between standard and extra heavy-duty workbenches.
Also Read: Top Technological Innovations in Construction Industry
Design
A workshop bench can be freestanding or attached to a wall. This is dependent on the available space and which option provides the most convenience. One thing to keep in mind is that plumbing expertise is required to install laboratory bench units because of extra features.
This design works great in small spaces. It can provide additional workspace for more people and is well-secured. A portable workbench, on the other hand, lets you move the materials whenever you need to.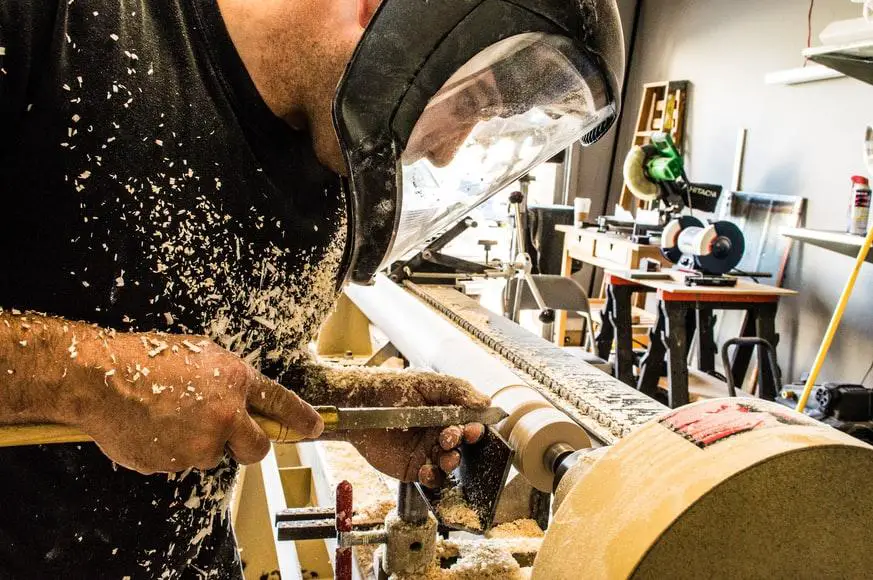 With regard to the bench design, there are top options in the market to consider. Laminated tops, though durable and cheap, are best for small projects. Industrial workbenches can go with stainless steel tops to withstand high temperatures and possible corrosion. 
Other Accessories
Complete a workbench with project-appropriate accessories. This is to improve your workplace and the bench' efficacy.
Cabinets are essential if additional materials are required for the project. Also, the most comfortable workstation is one with footrests and casters that can be moved at any time. It helps employees to complete every task with great comfort.
To increase productivity, some people prefer lighting their workspaces. Monitor arms should be installed so that flat screens are not left unsupported in the event of an earthquake.
Adding utility portals will benefit most of the tasks, especially for huge projects. Lastly, you have the freedom to intensify storage as the project grows.
Heavy-Duty Construction
There are two types of the workbench as mentioned earlier – standard and heavy-duty. Both are made of reliable materials but the prior is ideal for complex tasks. It is important to choose an industrial workbench with stability features to handle a wide range of items.
Adding casters is optional to easily move the bench at any time. While heavy-duty options prefer to use mounting footplates to keep the bench in place.
Convenient
The main purpose of a workbench is convenience. This will take place when the above factors are met. Plus, it guarantees mass production with only a few mishaps throughout working hours.
Cost
Workbench prices will depend on your project level. It is best to invest in a more expensive item when dealing with big projects but you can also opt for cheaper alternatives.  
So, pick a workbench that you think will work on your project and budget.
Final Thoughts
Ensuring all the worker's comfort is crucial in setting up a shop. This includes finding workbenches that help boost productivity. There are tips for you to end up with a good working station that considers weight capacity, design, and overall robustness. Last but not least is to evaluate the kind of project you will work on so that to obtain the most suitable workbench.
Contact an expert who can assist you in coming up with a well-designed workbench. You can share ideas for a custom peek of your working station.