Join us on Facebook!
Stay updated with our latest construction news, tips, and updates.
Like our Facebook Page
Ground Penetrating GPR is a non-destructive analysis method that uses radio waves to analyze the subsurface. It is used to investigate utilities such as asphalt, concrete, pipes, metals, and cables.
Ground Penetrating Radar (GPR) is important in the field of concrete construction, traffic control, utility placement, and underground utility repair. It is also essential for personnel safety. How so?—GPR scanners detect lodged electrical conduits, rebar cables, and other safety hazards that might otherwise be undetectable.
If these scans were absent, workers would at times cut through underground objects and, in the process, affect the structural integrity of concrete, causing costly damages to utilities. In such a case, the health and safety of workers and the public would be jeopardized.
Ground penetrating radars are accurate, safer, and process more information than X-rays. They, therefore, improve the operations of your team. With GPR, your team can handle CCTV pipe inspections, invasive testing, and repairs including pipe vacuum excavation repairs, coring operations, drilling, and slab-cutting more effectively. Visit Precision-um.ie to find out more.
Table of Contents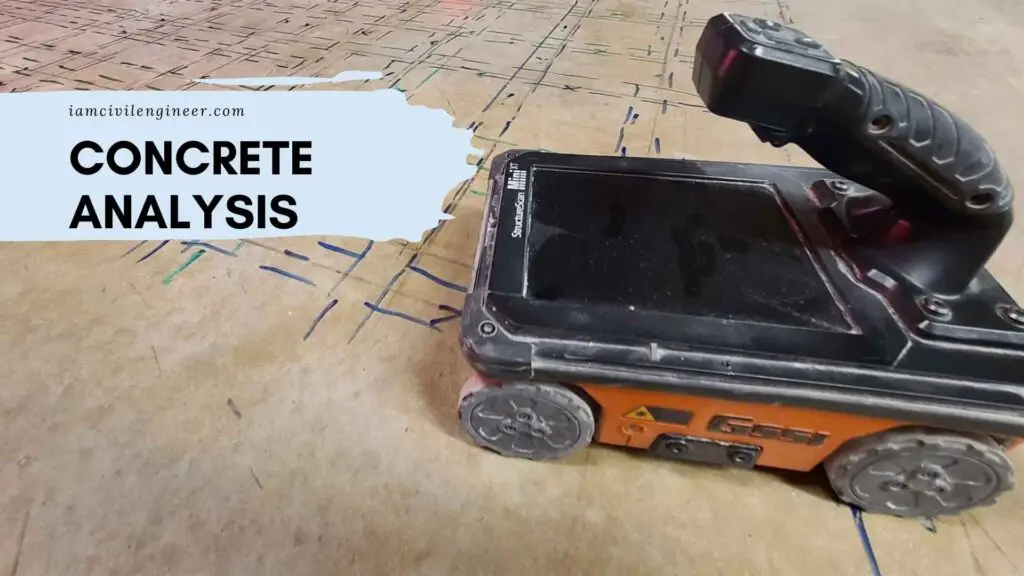 GPR FAQs
When Do I Require a Concrete Scanner for My Construction Site?
If your construction work involves existing concrete that has structural or utility elements such as the presence of preexisting concrete floors. You also need it when handling sub-surface installation, inspection, and repair of pipes. GPR allows you to avoid unmarked or unknown utilities which would be risky if not identified beforehand. Such a scenario is common with older construction sites.
Also Read: Dry Mix Concrete Plant
What Is the Cost of Concrete GPR Scanning?
The cost of scanning varies with the nature of the project. For instance, the cost of scanning the slab of a single home foundation will take less time and will be less expensive as compared to the floor of an industrial building complete with walls, concrete columns, decks, and walls that need to be analyzed.
Prevention is better than cure, so it is better to scan your concrete beforehand rather than carrying out precarious cutting later which is more expensive. If you are ready to request an estimate, please click here to get in touch with us.
Is GPR Scanning Safe?
The solution we provide is 100% safe. GPR scanning works on the principle of radio waves. These waves are typically found in our airspace, and we interact with them daily. Radio waves are reflected by materials in a predetermined manner.
This principle enables radio waves to detect structural members and electrical, gas and plumbing conduits that are in PVC. This is more advantageous as compared to X-rays which use radioactive materials and require the shutdown of operations in the target area. Moreover, there are no associated health risks with radio waves.
The same cannot be said for X-ray waves. The only known risk associated with GPR scanners is improper handling and carrying. However, with proper training and experience, a technician will be competent enough to handle the scanner.
Also Read: The 5 Best Concrete Screed Tools For The Job
Do GPR Scanners Handle Thermal Imaging?
There are different types of scanners. In some, the image on the display screen may look like that of a thermal imaging display. Despite this, they are distinct entities. The main difference is that thermal imaging registers heat effects and displays these as a gradient. GPR on the other hand displays differences in the densities of materials.
Also Read: Concrete forms – Tips for formwork construction
The mode of operation is also quite distinct. For instance, a hot electrical conduit will be displayed as a material with medium density while reinforcing steel will be analyzed as a regular grid pattern. To be able to achieve the task of scanning, we use drawings and project documentation in relation to scanning readings to analyze and compare what we see at a given section in the construction site.
Final Thoughts
GPR scanners are the future of construction site analyses. They reduce the cost and time taken for demolitions and are accurate and efficient. Furthermore, the safety of building occupants and construction site workers is guaranteed. Talk to us for all types of GPR services!