Join us on Facebook!
Stay updated with our latest construction news, tips, and updates.
Like our Facebook Page
Who doesn't love following the latest trends, especially when they are related to renovating your home to make it look modern, aesthetic, and Pinterest-worthy? However, the drawback of these so-called latest trends is that they are changing all the time. Therefore, the trend of today is going to be an outdated style of tomorrow.
Homeowners who are renovating their houses often like to follow designs and styles that are currently trending in the market, and honestly, there is no problem in doing that as long as they make sure that their choices are practical and would suit them in the future as well. Thus, homeowners must be careful to have future-proof renovations done to their homes.
Here are the ways you can future-proof your renovation that would help you save both time as well as money.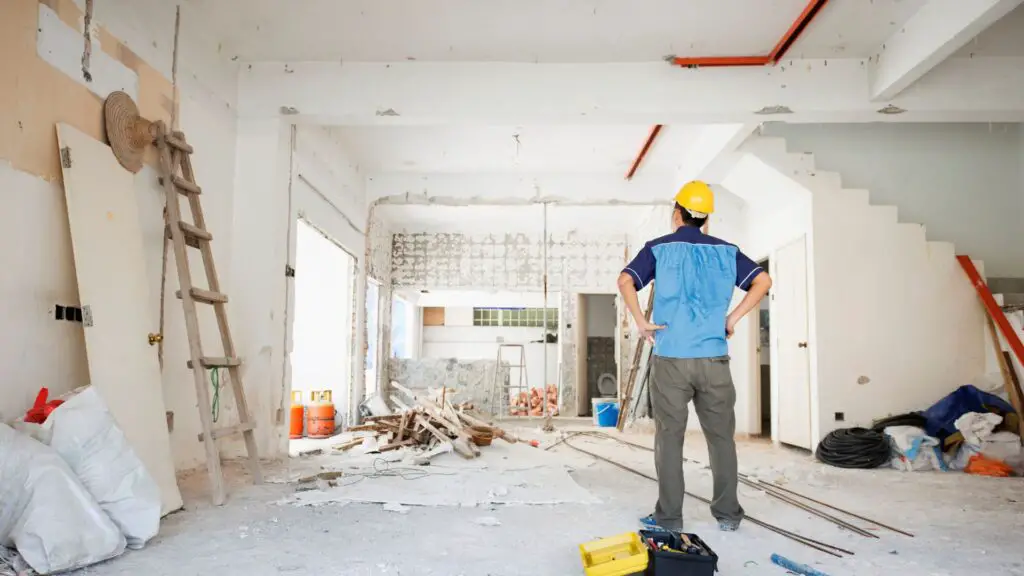 Table of Contents
Think in the Long Run
While it is natural to select the first thing you like for renovating your house just because you think it looks good right now, it is often not a very practical choice. Do your research well and make sure to go over different plan options for the home renovation.
Strategizing is essential, especially while keeping your needs and wants in mind, as well as thinking about them in the long run, as your current needs and likes might change in the future. Go for those renovations that would be suitable for you currently as well as later in life to prevent any regrets. For example, you might be just a couple living in the house right now but while making renovations, think about your future family and kids and what they shall require in the future, such as extra bedrooms, furniture, etc.
Also Read: The Ins and Outs of Suspended Ceilings You must Know
Invest in Good Returns
Making intelligent investments while renovating the house is extremely important. Make sure that your home offers peace, good health, sustainability, as well as efficiency. Get updates and improvements done to your house, such as enhancing thermal insulation, improving ventilation, and finding means to conserve water, electricity, and overall energy by having solar panels installed, etc.
Moreover, all these updates would eventually increase the value of your property, which would help you get a reverse mortgage in the future. Using https://reverse.mortgage/calculator this tool, you would be able to get an estimate of the reverse mortgage for your house that would be very beneficial in helping you manage finances and budget in the future after you retire. Therefore, wise investments while renovating the house would give you good returns in the future.
Choose What You Like
Many trends look very aesthetic and pleasing, however, they do not match your personality well. Don't run after what everyone is getting or what the majority likes; instead, make your house a place where you feel the most at home. Add your special touches while having renovations, from your favorite kitchen design to your favorite wall color, etc. Choose what works best for you so that you never get tired of the looks of your house, even in the future.
Also Read: Importance of modular kitchen at home
Be Practical
Many fancy things we get do not always work the best since they are only for their aesthetic looks. Therefore, instead of just trying to make your house look very classy and stylish, renovate it in a way that gives you maximum functionality and optimal usage of house space. Get adequate storage and easy-to-use furniture and home equipment. Invest in ideas that match your lifestyle well and also work well for those living in it.
Keep the Market in Mind
No one knows what the future holds for them. You might think that the house you are renovating would be your retirement abode. However, things might be very different in the future, and you would have to sell your house. Therefore, you must consider the resale value of your house while making the renovations and also know the market well.
Do not get massive changes done to the house that you only like and might not be preferred by the majority since these changes could degrade the value of your house and make it harder for you to sell it at a good price. Thus, renovate the house to make gains in the future.
Also Read: Organisation Ideas to Improve Efficiency in Your Warehouse
Final Thoughts
Home renovations are not an easy task to do and require a lot of thought and research. Make sure that you not only put the effort in beautifying the house but also take care of having good functionality and resources that would get you good returns in the future as well.