Join us on Facebook!
Stay updated with our latest construction news, tips, and updates.
Like our Facebook Page
EPDM is clearly superior to other materials used traditional for flat roofing. It is not only commonly used in flat roofs, but is also often used for slightly sloped roofs, creating door and window seals in vehicles and even as a non-slip coating for outdoor decking and playrooms.
So, here are some facts and benefits about EPDM roofing by Rubber Roofing Direct that you might not have known, but are likely to play a deciding role in using it for your flat roof.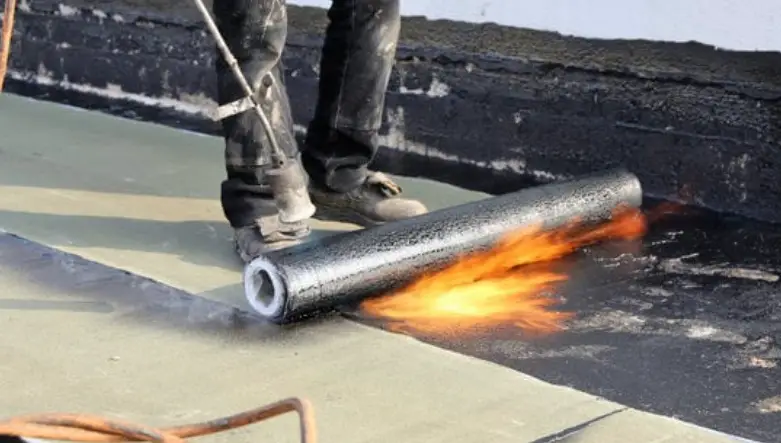 Table of Contents
1. It is Eco-Friendly
The fact that EPDM is 100% recyclable is perhaps one of its biggest selling points. The EPDM Roofing Association (ERA) launched a research project back in 2006, from which they claim that more than 3.5 million pounds of EPDM rubber membranes were saved from being put in landfills in the first few years.
The material is a very good alternative to felt because it has an overall lifespan of about 50 years, which is significantly higher than the 10- to 20-year lifespan of felt roofing. Its durability means that the overall quantity of roofing material that needs to be disposed of has dropped.
Also Read: Roof Water Proofing Methods
2. It Prevents Fires from Spreading
One of the things that makes EPDM unique to other roofing materials is that it is flame-resistant. It is made from a flame-retardant compound and a synthetic rubber membrane. It remains stable at a range of temperatures, which makes it the ideal option for a wide variety of roofing applications.
The rubber membranes are themselves nearly impossible to set alight and have been proven to impede the progress of existing fires from inside buildings.
Also Read: Roof Maintenance Tips 2022
3. It Requires Minimal Maintenance
Unlike other flat roofing options, EPDM requires just minimal maintenance. It is particularly durable because the EPDM rubber membranes are quite thick. It is also resistant to aging and can last up to 50 years, as previously mentioned. Even when small repairs or maintenance are required, EPDM is easy to take care of with a wide range of liquid glues and sealants.
The rubber compound of EPDM is almost completely weatherproof and remains pliable even in extreme cold and heat, decreasing the risk of leaks or cracks. It is also capable of withstanding heavy rain, wind, hail, as well as harmful UV radiation and rays.
Also Read: How To Choose The Best Flat Roofing Material
4. It Is Easy to Install
EPDM membranes are designed to allow for easy, hassle-free installation. The membranes feature fewer seams than traditional felt roofing to ensure a smoother and seamless application. Furthermore, most EPDM roofing can be cut to larger sizes according to your requirements to cover more of the roof in a single application.
Contrary to popular belief, it is also the perfect solution for roof replacement in occupied buildings or houses because the installation is relatively quiet and unintrusive. The simple process involved in laying EPDM allows for a quick and easy installation with minimal disruptions to daily life.
Further Read: How to make your roof last longer?