Join us on Facebook!
Stay updated with our latest construction news, tips, and updates.
Like our Facebook Page
Many workers lose their life at workplace, this refers to their unawareness about safety measures. Few little mistakes at workplace can lead to disability for life. Employers feel helpless when their employees reject or sometimes their unmindful take them to destructive stage. They do not pay heed to the fact that "Safety first is safety always".
In engineering and administrative tasks, it is necessary that workers care about their safety. If they will be able to ensure their safety, only then they can ensure safety of others. In constructing buildings, lot of care is required. Workers should wear protection equipment as anything can happen and can lead their lives to disability. To ensure that workers are taking care of their safety is a difficult task. Workers think that wearing this personal protective equipment is like a hindrance in their work. They think that they reduce their work efficiency ratio. So, they avoid wearing this personal protective equipment.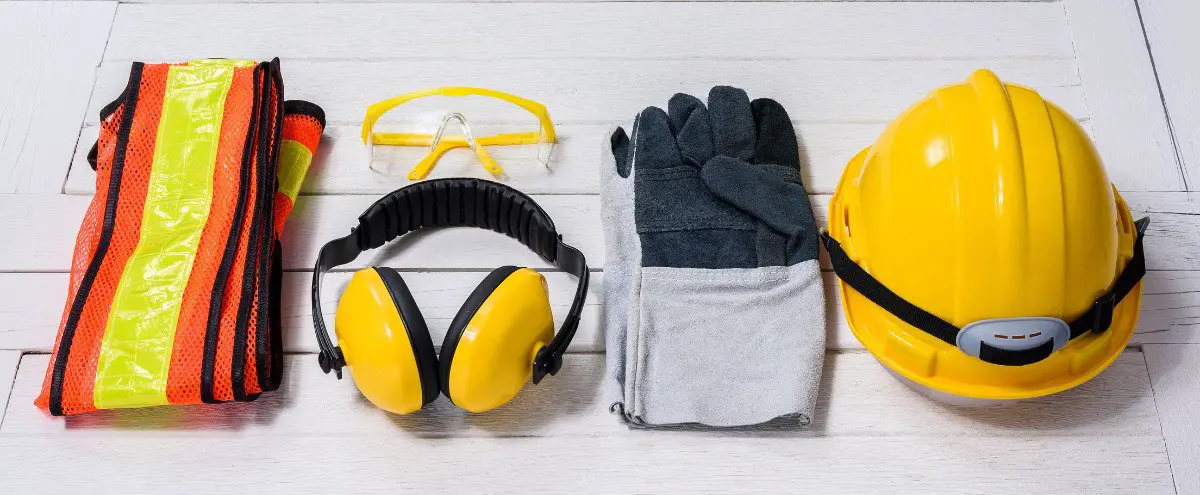 This article will help all the employers to guide their workers for their safety measures. Workers avoid wearing personal protective equipment and sometimes their objection lead to a life loss. Therefore, this is necessary that every worker should know what he is taking light.
We are going to discuss the 5 ways to get workers to use personal protective equipment. Before talking about these ways, we would like to mention the categories of PPE ( personal protective equipment). What they are? And how they can help workers from variety of hazards. There are many types of personal protective equipment. At workplace from head to toe there are equipment for protection for workers. These includes disposable cartridge and air line for respiratory protection. Gloves and ear muffs for hands and ear protection. There are googles and shield for eye protection. Not only these there are also many PPE, which can help in saving lives of workers in case of any mishap or accident at workplace.
Here are the 5 ways to get workers to use personal protective equipment:
SOPs
In any organization, there should be standard operating procedures for workers. This is human nature they follow what they see. If you write polices and stick them to entrance gates, this is possible that workers will pay heed to them. If you want your employees to lye on safest zone, enforce polices. Whether this policy is to wear PPE or to use their own gadgets (BYOD), all these enforcement policies would benefit you. We have heard about that consistency can lead to success. Same is the case here, if employers will enforce policies everyday employees will start following these rules and policies. So, in top 5 ways to get workers to use personal protective equipment, enforcing policies is the best one.
Fill the communication gap
Slogans are not of worth until those slogans represented by voice as well. Similar is the case here, if you write policies and do not ask your employees about them on daily basis. I can bet they will start ignoring to those terms and condition. So, in any administrative task, first try to fill the communication gap. Be friendly with your employees. Discuss with them, what is right for them and how they can do right for themselves. If you want that your employees start using PPE, you start wearing this equipment. Actions speak louder than words. In ensuring that your workers started wearing PPE, this is a step by step process, first write rules or policies for them, secondly make them aware of their responsibilities. The third one is do for them. That's all these simple steps will lead to safety enforcement.
Provide them with convenient equipment
At any workplace, workers are already the work load. This is unfair if you make them introduce to that PPE that are hard to use. We would like to suggest that provide them with the right equipment. The equipment that are easy to use, clear. The equipment whose maintenance should not be hard than work done by worker. Sometimes workers avoid using PPE safety boots because to keep them or to maintain them becomes hard for them. They start losing interest in using PPE. So, make sure that you provide them with right equipment, so their interest remains.
Educate them
In any organization, trainings and workshops are held for this purpose. Education and training regarding workplace policies is necessary for healthy working environment. Hire some professionals who help your employees to educate that how to use PPE? Show your workers some graph ratio of employees who used PPE and remained safe and those who avoided PPE and faced harmful impact.
Give importance to Employees perspective
See, PPE clothing will be used by your employees, first should be their choice. Ask them about what they want to wear and what to not. Do not use outdated PPEs. I can assure you if you will listen to them it will become easy and even the loved task to wear PPE. Just go with what will make your employees comfortable with which brand.