Home Renovations are costly, time-consuming and messy. Still, many people choose to renovate their homes for a variety of reasons. There are almost as many reasons to fix up your home as there are projects to choose from. Here are the top reasons for renovating your home. Home Remodeling is not a one man show and it consumes a lot of time. Stenco constructions act as a general contractor. In other words, Stenco constructions act as a general contractor and complete their job in efficient manners. Renovation of their room, kitchen, and the bathroom includes installing a new floor, removing cabinets, adding some paintings, or some structural rebuilding that our customer wants. It is important to start with a good team  and you can trust and manage your home remodeling with an affordable budget. A properly designed home will make provision for better space especially when it comes to the living room.
We provide interior and exterior services also. Interior design not only gives beauty to your home but also improves its functionality. Stenco constructions are specialized in the interior or exterior remodeling, renovation, or repairing. It will give your home luxuries as well. We meet the deadline and know how to speed up the work or if there is a delay we know how to deal with it.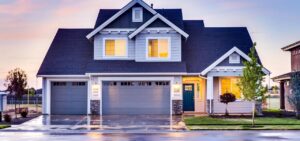 Our experts provide you with a realistic estimation of the project's pricing. Our main focus is to serve our clients at the most affordable price. We execute your dream and give an attractive look to your home to their dream. We provide the following interior and exterior services;
Waterproofing
Roof Repairing
Bricks Pointing
Masonry Work
Concrete Work
Fencing Work
Kitchen Remodeling
Bathroom Remodeling
Basement Remodeling
Office Remodeling
Paint Work
Floor Repairing
Ceramic/Granite/Marble Tile
Kitchen Remodeling and Renovation
Kitchen Remodeling and Renovation  gives the best look to your kitchen and we know that the kitchen is the major focal point in your home. An experienced designer can save you time and money by heading off potential problems at the pass. Kitchen planners know all the tricks: how to maximize storage, smart substitutions for high-end materials, even the best local contractors for the job. But first, they need a few things from you. Stenco knows very well how to renovate your kitchen according to you.  Kitchen planners know all the tricks: how to maximize storage, smart substitutions for high-end materials, even the best local contractors for the job.
We offer a wide variety of Ceramic tile that matches our customer's tastes At Ceramic Tile Services, we provide Bullnose, mosaic, custom sizes, stair tread, and waterjet cutting services. We have a variety of flooring for our customers, plus that stenco offers flooring services for both residential and commercial projects. The choice of flooring affects the appearance of commercial buildings, institutions, and homes.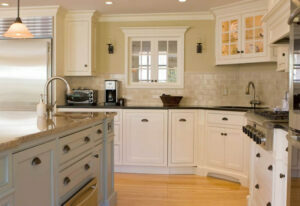 Commercial Building flooring has to create workflows and environments. Institutions including churches and the government have to choose flooring colors and patterns which help to create specific environments for those using their buildings for certain events. Flooring can be done through the years but the demand may increase at certain times during the years. Some companies raise their prices but we deal with fair prices without any increase.
As a company  We put clients first and we deliver.We aren't just a team here, we are working as a family.
We can fast track your project and offer cost-saving solutions to meet your budget goals. We encourage creating an eco-friendly and high performance building to save you money on building expenses for years to come.
Your remodelling endeavour should not become a second job for you. We understand how tense this procedure can be; Stenco Contractors knows about all your dreams and meets the requirements which you want. Our expert team helps to improve your home renovation, remodeling, design, decorate, your kitchen and bath, bedroom, living room. Add a fresh touch to your interior, exterior, garden and outdoor home decor, home renovation and remodeling needs.
We are committed to offering our customers only the best in first-class renovation and quality service, and we look forward to working with you. Call us today for a free estimate to schedule a free consultation:  (718) 807-6414