Join us on Facebook!
Stay updated with our latest construction news, tips, and updates.
Like our Facebook Page
Heating, Ventilation, and Air Conditioning (HVAC) improve the and air quality. In most cases, it enhances a location's humidity so residents could have a better atmosphere. Through the thermostat, the occupants could tell whether their desired temperature is set. When not reached, the occupants could adjust it and feel the results they expect.    
Since HVAC is one of the most used systems in any building, it is prone to damages. Typically, HVAC systems create unusual furnace noises, blown fuses, and dirty condensers because of mechanical wear and tear. Commonly, a building's maintenance crew tries to solve an HVAC issue. In smaller, homes someone who has some skills in generic repairs would try fixing it. While some of the problems, especially the simple fixing, end in jobs well done, a significant number of do-it-yourself HVAC repairs end up in more problems rather than solved issues.    
If your HVAC system has troubles, you may want to seek experience in its services. In this article, you'd read about the reasons why you should hire a professional HVAC contractor rather than do the repairs on your own:   
Professional Knowledge And Relevant Experience  
An HVAC contractor's work history and talents related to the job is one excellent reason why you should hire a professional contractor in Northern Virginia. They have undergone years of experience and worked to earn certified skills to earn their license. This means that professionals or schools have been mentored them.  
Because of this background, HVAC professionals know and apply the talent and tools to provide affordable maintenance and work for their clients. Suppose you want to know more about skillful HVAC contractors and what they really could deliver. In that case, you could visit the websites of HVAC-related stores such as DM Select Services. They could help to gain more info about what HVAC professionals could provide their customers.   
Cost-Effectiveness  
Professionals know what they do. Whether the problem is a broken condenser or malfunctioning thermostat, an experienced HVAC contractor could fix the issue. Because of this, most contractor's s projects such as installation, maintenance, and repairs are planned and organized well, leading to timely and efficient accomplishments.   
Aside from this, most HVAC contractors could cover the work of more people with the price of minimum. This way, you'd make the most of the bucks you paid for an HVAC service.   
Optimum Safety
One danger of not hiring professional HVAC services is the possibility of accidents and injury. With experienced and licensed HVAC contractors, installation and repairs risks are reduced. They could also provide regular maintenance checkups and scheduled spring cleaning preparations.   
These professionals have the idea of occupational safety, such as the proper handling of equipment and tools for repair. What's more? Licensed HVAC workers know the parts of HVAC works that are hazardous. This way, they could anticipate what may happen. When HVAC contractors ensure everyone's safety and protection while they do maintenance or repairs, they make each workplace a safe space for everybody who occupies or resides in the building. 
Timeliness  
Timeliness is one virtue developed by professionalism. Since most HVAC contractors are paid a fixed amount or per hour, they try to finish their projects on time or even earlier. Most contractors are also prompt for scheduled maintenance–filter cleaning, resetting thermostats, or replacing condensers. 
Flexible Features  
Licensed contractors could fix different types of air conditioners, heaters, and boilers. Apart from the services, most licensed HVAC contractors offer other related works to building owners. This way, the contractors provide solutions to HVAC concerns and other issues such as plumbing needs.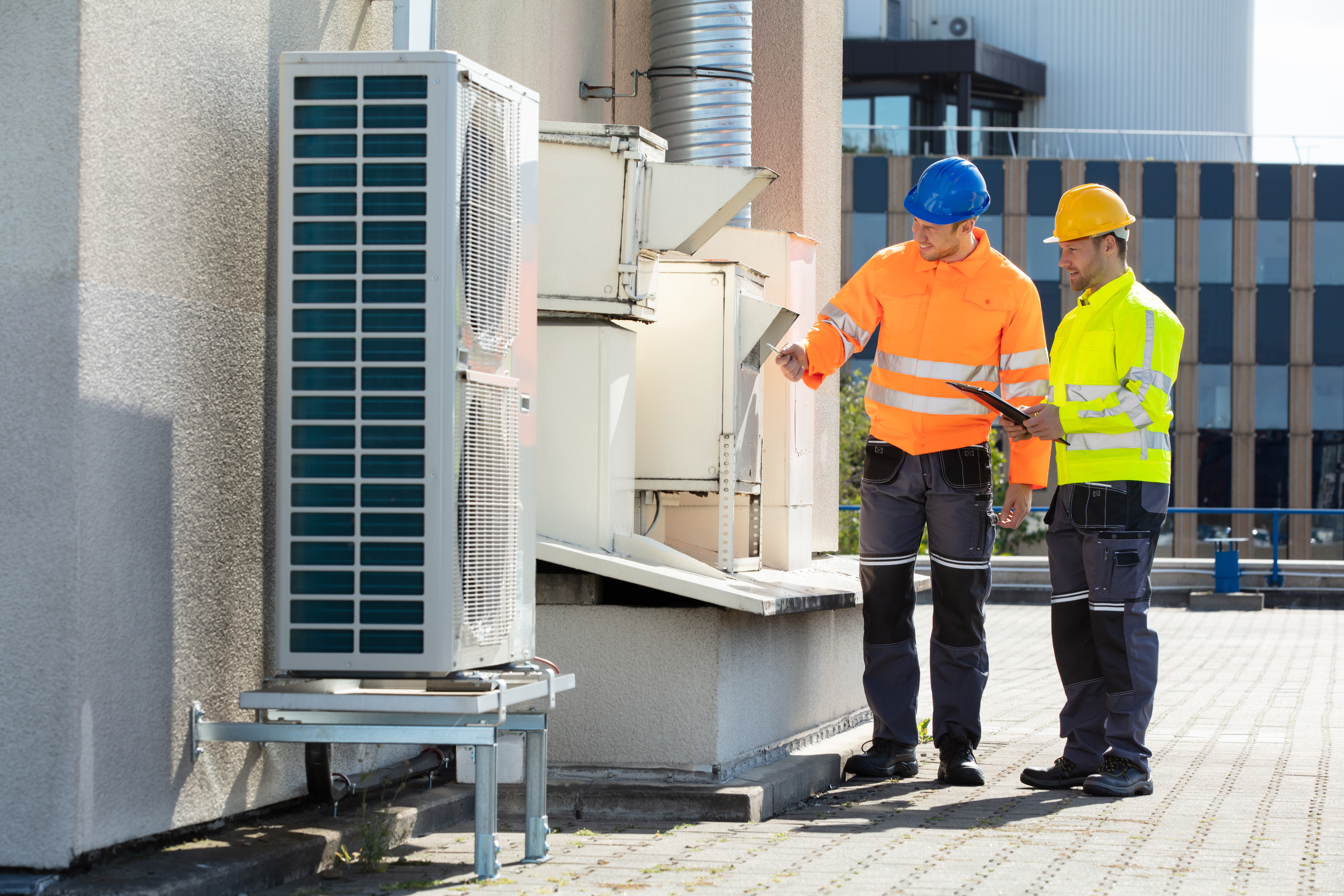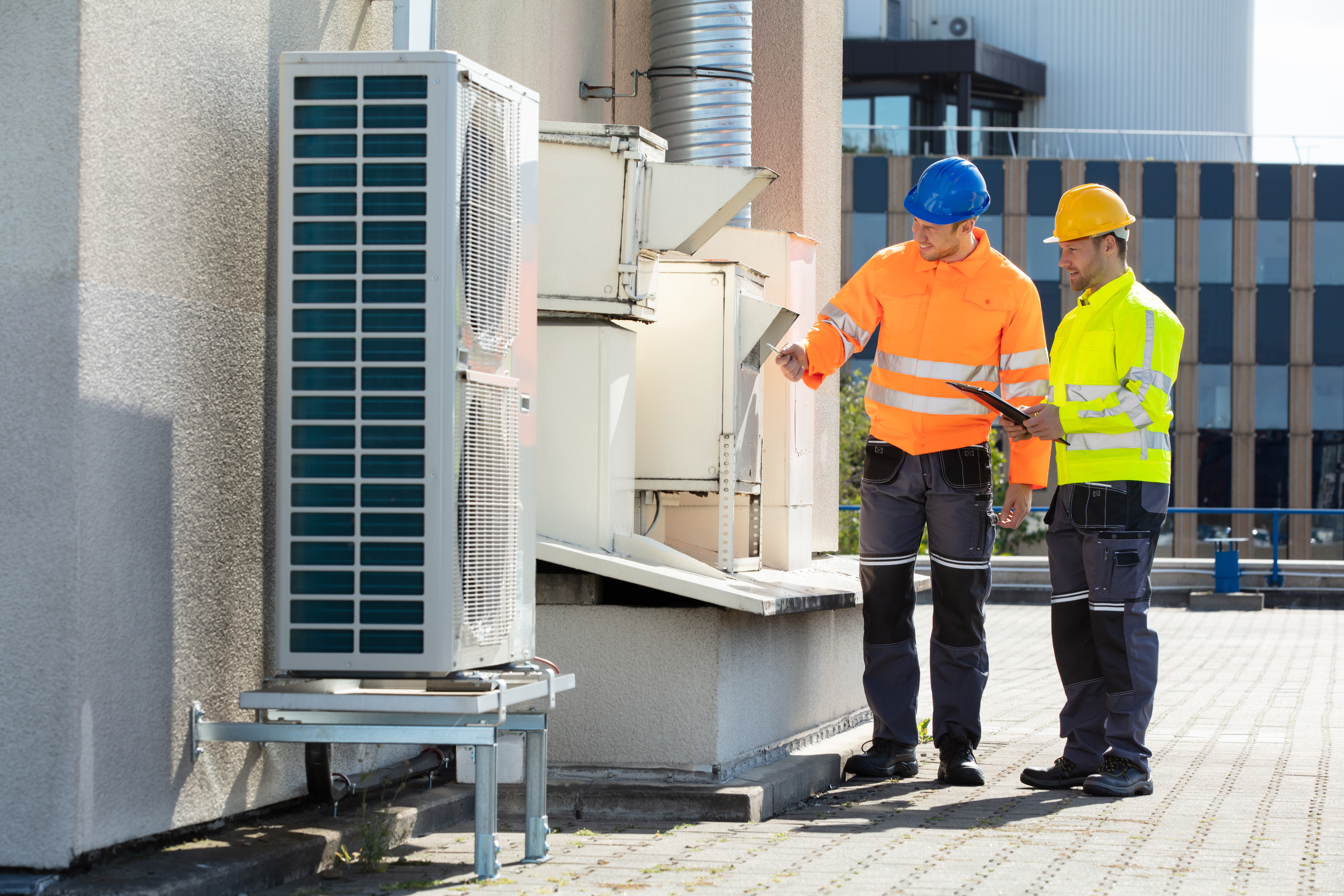 Final Thoughts  
HVAC is a necessity for every building, whether it's residential, commercial, or industrial. Because of this, an HVAC system becomes susceptible to damage. In addition, its continuous use wears and tears all of its valves. Also, it affects the fuses and breakers. Regularly, an HVAC system may require repairs and replacements to keep the machines and equipment work properly. For these purposes, some choose to do the repairs on their own. Some building owners opt for an experienced contractor.   
If torn between deciding whether to hire professional services or doing it on your own, go back to the insights you've gained in this article. Think about each side's advantages. Think about how it'll help your HVAC or how it might drag down. Either way, you may think of the HVAC contractor who could deliver what's best for your HVAC. After all, you're looking for the best HVA service provider that could rev up your HVAC.