Join us on Facebook!
Stay updated with our latest construction news, tips, and updates.
Like our Facebook Page
Because of the recent news about the reduction in commodity prices and the resulting difficulties companies face in the mining sector, there has been quite a bit of speculation about the sustainability and long-term viability of this industry.
However, what many people do not realize is just how essential the mining industry and mining equipment manufacturers are -; and how they will always be. Keep reading to learn more about this.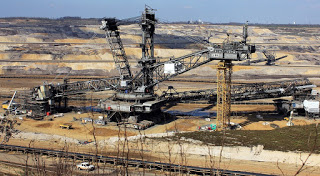 1. If It Isn\'t Grown, It Must be Mined
The modern world cannot function without the presence and use of mining. Minerals are essential components used in wind turbines, machinery, solar panels, energy towers, fertilizers, and all construction types.
According to the U.S. Mineral Information Institute, each year, retired cell phones in the U.S. contain around 2,100 metric tons of copper, two metric tons of palladium, 3.9 metric tons of gold, and 0.04 metric tons of platinum. Just making cell phones requires a huge amount of minerals.
2. The Mining Industry is the Starting Point of a Crucial Value Chain
According to information from the World Economic Forum, the mining and metals industry helps to move and power a one trillion-dollar economy. This makes it the starting point of an essential value chain.
3. Fundamental Forces Drive the Mining Industry
Income growth, urbanization, and growing population demand the creation of more vehicles, consumer products, and buildings. This increases the need for mined products, too, which are considered the building blocks of this growth. Urbanization alone is a growing force for various mining activities.
4. There Are Few Mineral Substitutes
An argument for the possible decline in mining activities relates to the use of substitutes -; usually a metal or mineral product being substituted by a product from another origin. While some metals have been replaced by carbon fiber, and coal is replaced by other fuel sources, there are mined goods that are never going to truly go away. It is also important to remember that there are many limitations regarding mineral and metal substitutions.
5. Countless Countries Rely on Mining for Survival and Thriving
Mining is considered the economic foundation for several developing countries. In fact, an estimated 70 countries are dependent on the mining industry, and most countries that have low incomes require it for survival. Another study has shown that many low to middle-income countries have mining, accounting for up to 90% of all foreign direct investments.
6. Mining is a Sustainable and High-Tech Industry
Top mining companies have made various investments in different breakthrough technologies, including IoT, autonomous systems, and adaptive supply chains, among others. This type of silent revolution offers operational benefits and attracts new professionals in the market while meeting local communities\' demands.
7. The Constant and Growing Demand for New Products
While there has been a roller coaster in commodity prices in recent years and something still seen today, the mining industry will not lose its place in the world\'s economy. The main reason for this is the constant and on-going demand for products. It is believed that the demand will continue to grow in the years to come.
As anyone can see from the information here, the mining industry is here to stay. This means anyone who has doubted this should reconsider their position and feel confident they are making smart decisions that support this growing industry.