Join us on Facebook!
Stay updated with our latest construction news, tips, and updates.
Like our Facebook Page
Are you about to take the plunge of a new construction and are afraid of the probable structural defects after years of completion? If yes, cover in the form of structural warranty can ease up your worries.
If you're a newbie in this and doesn't know anything about the gamesmanship of structural warranties here's an intro. A structural warranty is an insurance policy that is usually purchased by developers to protect the homeowner from structural damages. This policy provides coverage against major defects and usually remains valid for a period of 10 or 12 years. The coverage is forced from the date of the building completion and any building which is new built or is recently converted is considerable.
So, if you're confused how you should go about obtaining this structural warranty or how it may be necessary in your course of business; here's a definite guide.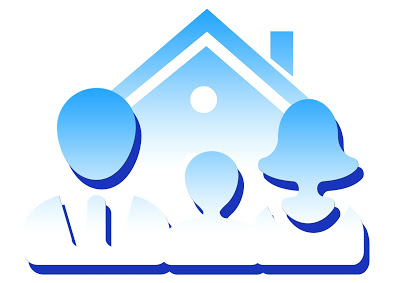 Structural Warranty – Everything you need to know
How Structural Warranty Coverage covers you?
While buying a new house, these structuralwarranties will give you the confidence, comfort and security of being able to stay focused on what you are craving for. On similar lines, if you're a builder, these warranties will not only relieve you from your financial liability but will also enhance your reputation and value proposition with home buyers. Mortgage lenders also rely heavily upon structural warranty before releasing funds or approving the same for new constructions.          
Many industry-leading structural warranty providers are offering valuable protection and coverage for the builders and homeowners against expected structural damages and defects. They cover all types of properties whether it's a newly built or a converted one, from dwelling or mixed development scheme to house associations to self-builders. Structural warranty may include coverage for home's workmanship, load-bearing components along with allied structural and distribution systems as explained below.
What is included in structural warranty?
In a recommended situation, the warranty plan issuer is hired prior to the commencement of actual field work to inspect right from the start. In such situation their quote is relatively cheaper in contrast to the situation when they are appointed part way through the project works. It is because in such situation the issuer doesn't have the chance to inspect key areas of construction work i.e. they're covering more risk in such a situation.
 In a typical situation and agreement between home builder and owner, the builder warrants the construction quality and ensures that the home will be free from qualified structural defects for typical 10 years. The purchaser may request additional coverage for workmanship and systems while the quote is adjusted accordingly.
 

Workmanship

For any of the home functional components to work efficiently, quality workmanship is crucial. It ensures compliance to the standards applicable to the finishes, materials, and components of your home. Workmanship defines how well all these parts are made together and how well they are worked through.
Load Bearing Elements
All the load bearing walls and partitions are important structural components ensuring proper load distribution from superstructure to the footing. So, in structural warranties such load-bearing elements are well covered. The companies will look into the loading criteria and design loads before accepting the coverage in order to ensure that the  load-bearing walls that support the floors above and the attic's weight are also covered. Note that improper loading over the design criteria for which that portion of the house was intended will not be covered.
Footing & Foundation System
The foundation of your home is to be structurally sound in order to transfer the imposed and dead load from the building to the underneath soil. The designers use the strength and compressibility of the underneath soil to determine the type and size of the foundation. The foundations are designed to bear the loading in a way to avoid shear failure and differential settlement. The structural warranty issuer will fully assess the efficiency and effectiveness of the foundation and the workmanship with which it is constructed.  
Roof Framing Systems
Roof framing system supports load bearing elements including joists and beams. The insurance issuer are more interested in evaluating the installation and design quality of the roofing system to ensure it won't have any major troubles down the coming years.
The bottom Line
As a builder, your reputation is crucial and has to be taken seriously in such a harsh competition. With structural warranty you are elevating the trust of home buyers and home owners in the form of validation of the quality of work. It's like a reliable promise that will help home buyers to ease off their worries and concerns and they'll know they're buying from a trusted builder.