Customization is the key for all creative persons. This ensure that you get exactly what you were looking for. As the world progressing customization is available for every tiny thing, we are using let it be our mobile covers, bedsheets, decor pieces to even a toothbrush we use. When everything is available as we like to use them then why not rugs?
Not all rooms are created equal, so why do rugs are mostly available in rectangle? It's a fact that many manufacturers only seem to offer standard size rugs. But what if your room is too big or has some odd dimensions other than the standard ones? Any standard, rectangle rug will struggle to fit in the space.so a certain space calls for something different – a tailormade approach.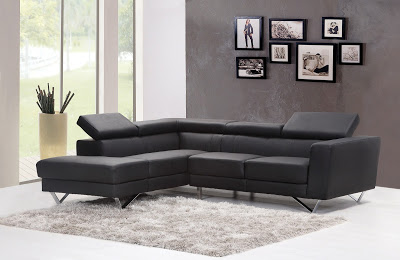 This is where custom rugs can bring a lot of difference and add value to your space and money. Made in all kinds of shapes and sizes, custom rugs are designed to your exact specifications according to your preference every time, no exceptions. And before you make a picture in your mind and think that custom rugs are only for millionaires, they could actually save you from unnecessary spending on rugs which may not fit in your space. No wonder that tailor made stuffs lasts longer and can save a lot of money for us. These do wonder when you actually wish to design your house in a theme.
So, let your imagination run wild and get on all your artistic skills. Get yourself a customized rug according to your preference and taste which will exactly go with your home decor and speaks a lot about your personality.
Still have doubt if custom size rugs are the right choice for you or not? Here are some reasons that you should go for a custom rug instead of going with a mass produced one.
Curved or angled walls
Rooms in every house doesn't always makes a square or a rectangle. Sometimes they have curved, angled walls. In fact, there are lot of shapes that your room can take from trapezoids to ovals. If you have this kind of space at your house then definitely you cannot put a rectangular rug in that area. You have to create your own custom shaped rug.
You have a very large or very small space
A large rug in a small room looks almost as awkward as a small rug in a large room. And a regular sized rug will not fit in any of it. Either the entire room looks overly covered with the rugs or oddly empty. But fortunately, we can have a custom rug which guarantees to fill the space gracefully. Once you have a clear picture on your mind and decide how much floor you want to leave uncovered, you can design a custom rug that perfectly fits in your space.
Your bathroom space
Not every person uses rugs only in the living area or the bedroom some also use rugs to organize there bathroom as well. Rugs in bathroom plays an important role as they soak up the water spills and saves you from accidental skids. This is useful in both cases even if you have large or small bathroom space. You can always use a custom rug to place under the basin area, the walkway or even beneath the bath tub.
Wall to wall
This is especially important if you want to protect your hardwood floors from heavily trafficked areas of your home like the family room or hallways. This will not only make the space look spacious and organised but also can save you from every day cleaning job. And custom rugs will also do its job without disturbing your furniture.
Fireplace area
Fireplaces typically have hearths that expands out from the walls to a couple of feet. While this creates a warm and inviting space, it also makes it hard to find the right rug for this particular area. With a hearth to work around, a regular sized rug will have a difficult time to fit around the corners of the hearth, which will leave plenty of empty space near your wall. This creates a gap that looks very strange. By designing a custom rug to fit around the hearth, you can fill those empty spaces.