Well, if you're looking for an online training for Geometric Dimensioning and Tolerancing, I've brought you an amazing resource that offers a thorough online training program. It's by an industry Veteran Mark Foster and you get all this training material at the comfort of your home.
If you're looking to become your company's go-to engineer, this is an amazing opportunity. This online course will teach you the GD&T standards and symbols that you'll use in the real world.
GD&T standards and theories are bit complex and you can't always rely on youtube videos, especially in your professional life. Like you, there are many others who are easily overwhelmed by the complexity of these symbols and standards.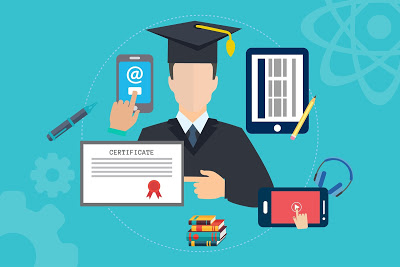 Geometric Dimension and Tolerance – Online Training
Benefits of GD&T Training
Geometric Dimensioning and Tolerance (GD&T) is a design approach and manufacturing mechanism that helps engineers and designers communicate how to bring a part design to life. When documented correctly using GD&T, it is possible to build a part that exactly matches its on-paper plans.
The drawing is the controlling document that ensures the vendor is creating precisely what the customer's design requires.  Machinists and quality engineers will use GD&T, print dimensions, and drawing notes to develop a manufacturing process and inspection methodology that will construct high-precision components matching the designer's original vision.  Proper print detailing will also help with measurement correlation to aid in the communication between customer and vendor.
Online GD&T Training
GD&T uses a symbolic language to indicate how significantly part features can deviate from the geometries listed in the design model. This language contains all relevant details involved in fabrication, including dimensions, tolerances, definitions, rules, and symbols that communicate a component's functional requirements. These all currently follow ASME Y14.5M-2009 (previously ASME Y14.5M-1994).
Are you frustrated of searching for a customizable GD&T training online? Are you annoyed of traveling and attending seminars, workshops, and classrooms? Don't worry here's a very popular self-paced courses and assessments from industry leading experts.
There are separate courses and training for
Advanced DT&T

Fundamentals of GD&T ASME Y14.5

GD&T ASME Y14.5 2009 from 1994 Update course
Each of these interactive courses contains robust, self-paced learning modules and you can easily measure your progress.
With this training you can easily understand and interpret the fundamentals of GDT.
Enroll here now