Join us on Facebook!
Stay updated with our latest construction news, tips, and updates.
Like our Facebook Page
To give a hope to the jobless youth of Punjab Pakistan, Chief Minister Punjab, has issued orders for Punjab Youth Internship Program 2014, The PYIP is specially designed for unemployed youth who have recently graduated so that they can attain the basic training to enhance their skills, so that they can succeed in their field.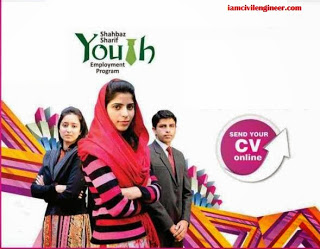 Punjab Youth Internship Program 2014
The internship is meant to the unemployed youth who have got hold of 16 years of education and are under age of 30 years. With this internship program more than 50,000 fresh graduates will be beneficiaries. Each internee will be paid a stipend on monthly basis and duration of internship will be of 3 month.
The internees will be sent to different governmental as well as private sector to get themselves skilled with experience on how to do the public relations. It will help them to get themselves informed about various departments as well as help them in building their public relations.
The requirements of Punjab Youth Intership Program 2014 includes that the Internees must have cleared their 16 years of education; age limit is 30 years and must be holding of a Punjab domicile. Must have a valid CNIC.
Unlike the youth internship program 2013, this year more internees would be inducted and more departments are under consideration along with increment of the stipend this year.
The punjab intership board will give the internees 10,000 Rs. during internship.
For any queries on punjab youth internship program 2014 you can call at 1124 helpline or email Punjab government internship board at
[email protected]