As per found in advertisement in Daily Jang 29 December, 2013, National Logistics Cell (NLC) a renewed organization in Pakistan, having hundreds of earth moving equipments trucks and other construction and it equipments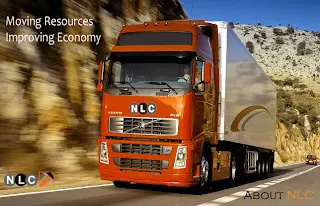 National Logistics Cell (NLC) Internship Program 2014 for Civil Engineers
.
NLC has offered a very interesting and useful opportunity for the fresh graduates to be a part of such a level of organization.
Fields
This internship program is offered in Rawalpindi, Lahore, Karachi and other NLC setups in Pakistan. There will be a paid / unpaid scholarship as per requirement in the fields listed below;
a.    Civil Engineers
b.    IT Engineers / Software Developers
c.    Human Resource
d.    Marketing
e.    Finance
f.    Supply Chain Management
g.    Technical Diploma Holders (Minimum 1 year) for Civil and IT     related domains.
The internship is of 4, 8, 12 weeks and is for undergraduate / graduate / post graduate students / Technical students.
Eligibility
Fresh Undergraduate / Graduate / Post-Graduate students may apply for paid internship 
Diploma holders may apply for paid internship and requirement is 1 year experience.
Students currently enrolled in university may apply for unpaid internship
Paid scholarship is for degree holding students i.e. graduate or undergraduate along with some seats for diploma holders where there is requirement that the diploma holders must have 1 year of experience.
For undergraduate students which are currently rolled in a degree in university are allowed to apply for unpaid scholarship and must be required to deposit recommendation letter from their respective university / organization.
During internship the field visits and other tours are equipped with free fare and accommodation for the internees.
Internees may have to pass a short test and interview to ensure his/her competitiveness for the field applied there in.
Internship certificates will be issued on competition of duration and after judgment of attendance and performance.
How to apply?
To apply visit the website of NLC
http://www.nlc.com.pk/websitef.nsf/job/InternForm.doc
download the application form and send it to
Diploma holders must submit the hard form to the address of NLC, i.e. Human Resource Branch, Headquarters National Logistic Cell, P.O.     Box No. 514, Rawalpindi
Last date to apply?
Last date to apply for the National Logistics Cell (NLC) internship program is 10 Jan, 2014
Google keywords
    Nlc internship
    interships in nlc
    nlc com pk intership
    nlc intenship 2014
    nlc internship 2014
    nlc internship form
    Nlc internship program 2014
    www nlc com pk internship programme